Caithness Tour Itinerary Day One
30 June 2022
Category: Tour Itinerary
Don't rush through! Stay, explore, discover – Caithness has lots to offer.


Hello!
We at the Caithness Broch Project are immensely proud of our county and its wonderful natural and historical heritage. So whether you're visiting Caithness - (welcome, we're delighted you're here) - or local and wanting to discover new places on your doorstep - we've put together a touring itinerary for you to try out.
It covers five days of locations to visit along the North Coast 500 (NC500) so take your time to find out what Caithness has to offer. If you choose to spend more time at certain locations and you can easily extend your stay to seven days.
The tour is written as if you're travelling north towards the famous John O' Groats, then heading west towards Sutherland. But if you're travelling east towards 'Groats along the North Coast 500, then just use this guide in reverse order. Proving the point that whichever way you travel in Caithness, there's always a lot to see.
You can find out lots more about the places on this tour by visiting our Adventure Map here on our website. Just click on the links.
Right, let's get started - Day one
A short distance after crossing the A9 border from Sutherland into Caithness you'll see the sign for Ousdale Broch. (That's "Ous" as in cows).
It's our way of letting you know that you have entered the "Land of the Broch" - round, stone-built, Iron Age structures. They're unique to Scotland and can be found throughout the north. But the greatest number of sites are here in Caithness, hence "Land of the Broch".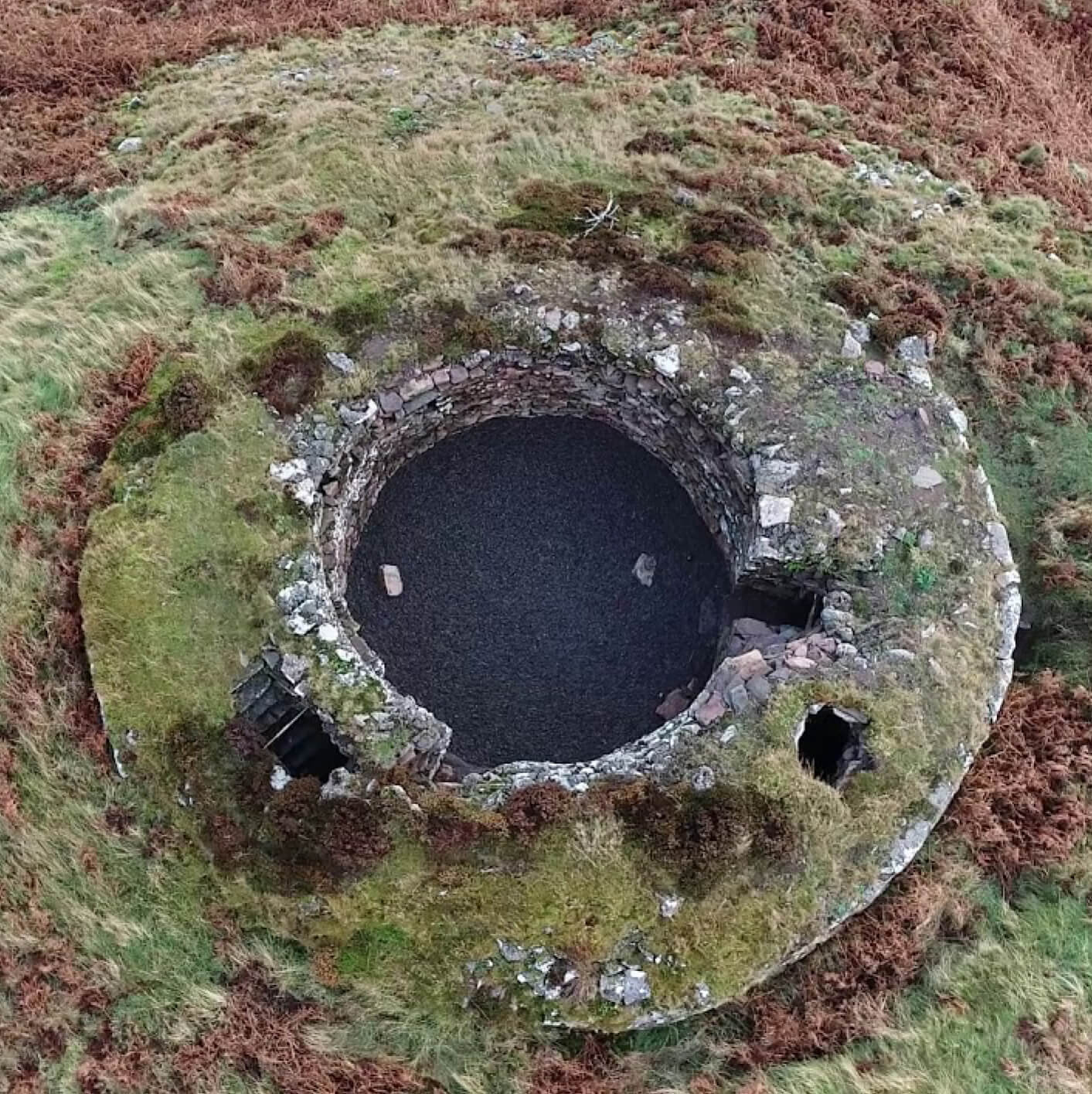 Ousdale Broch
This is Caithness' best example of an Iron Age broch, located between the villages of Helmsdale and Berriedale. Park in the layby immediately adjacent to the A9 at Ousdale, and take a walk down the path, passing a ruined Highland Clearance village, to reach the broch.
Ousdale has recently been conserved under the direction of, yours truly, the Caithness Broch Project.
As we've mentioned, on the walk to Ousdale Broch you can look across at the ruins of a Highland Clearance Village. These are reminders of a period in the 18th and 19th centuries when people were forced out of their homes to make way for sheep. These people were pushed to the very extremities of existence on the coast. You can get a much closer look at just how extreme the conditions were for these evicted tenants in the clearance village of Badbea only a few miles further north on the A9 before you get to Berridale.
Berriedale
Leaving the Badbea car park, continue north on the A9 and down the steep hill into the attractive village of Berriedale. The best place to park is at the River Bothy Cafe https://www.theriverbothy.co.u... which is well sign-posted.
While spending time in the village, you could walk off the great food at the Bothy by going to Berriedale Gorge or if you have a bit more time and energy, check out An Dun Broch. (More details of both on our inter-active map.)
Berriedale harbour is also well worth a visit. You can walk there from the River Bothy car park but take care crossing the A9 road.
Dunbeath
Whether you're into sea views, literature, spectacular castles, heritage, or archaeology, Dunbeath has it all. A small but picturesque community, there's plenty to keep you occupied for several hours.
A must to check out is the excellent Dunbeath Heritage Museum. https://www.dunbeath-heritage.... Need to get your Broch fix? No problem, there's a fine example of one on Dunbeath Strath (that's our word for a river valley).
The author Neil M Gunn ("The Silver Darlings", "Highland River") was born in a house on the village street. There's also a statue to one of his famous characters "Kenn" down at the harbour which is also well worth a visit. From there you can look across the bay to the spectacular white washed castle perched on the cliff top. It's still occupied but is not open to the public.
Moving on, but spoilt for choice…
Continuing to head north on the A9 there are lots to see but too much to write about here. Did we mention you just have to click on the links to get to our fantastic Adventure Map?
Latheronwheel, Latheron, Buldoo Standing Stone, Wag of Forse Broch…..hopefully you get the idea by now, there's lots to see in Caithness.
Cairns of Camster
Do you want to experience history older than the pyramids? - Camster Cairns are for you. (Just turn off the A99 north of Lybster and follow the sign for Camster.)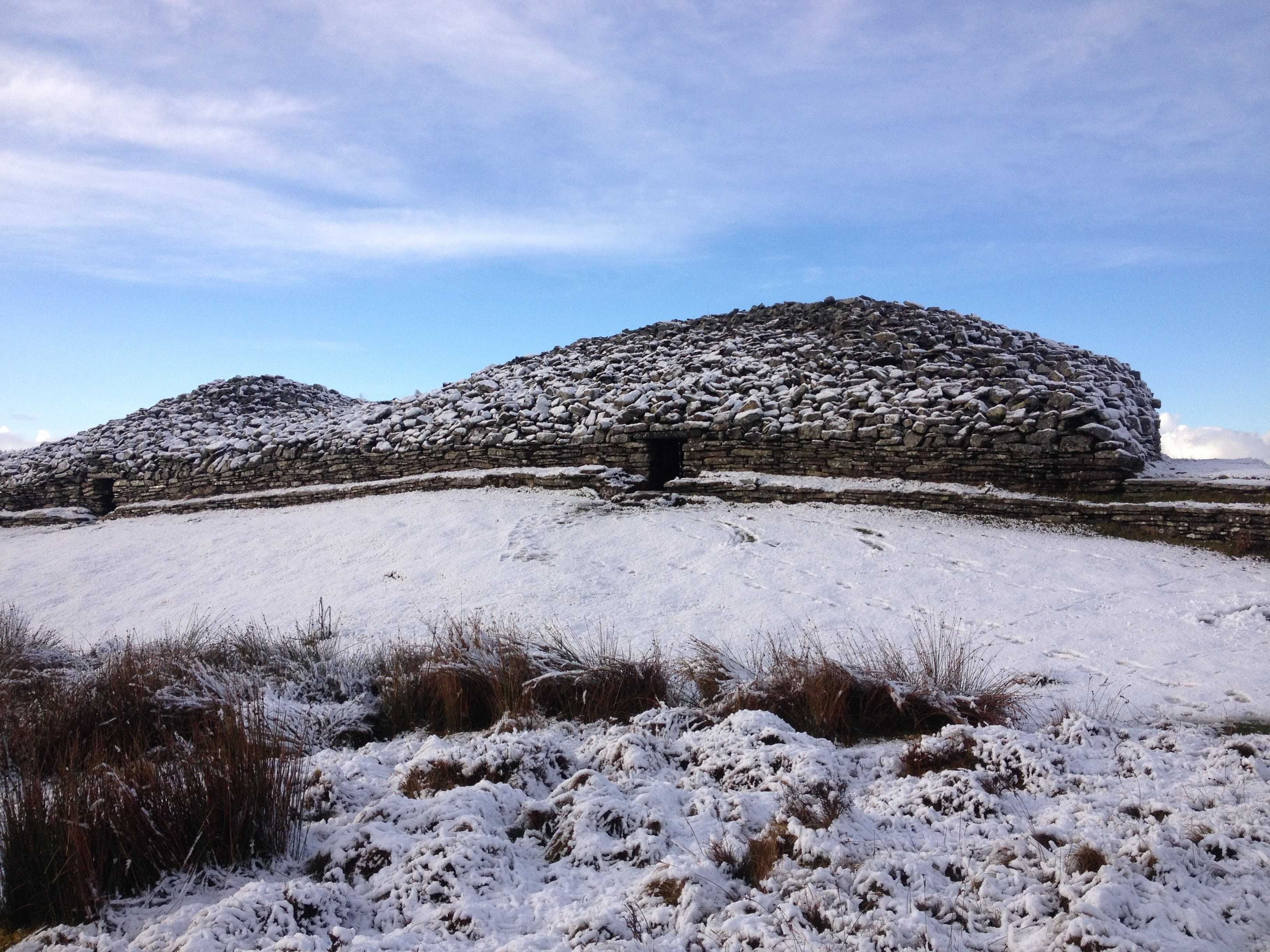 The Cairns are amongst some of the oldest stone structures in Scotland, built more than 5,000 years ago during the Neolithic (or New Stone) Age. They're situated in the middle of the famous Flow Country, which may have aided their preservation by shielding them from intensive farming practices.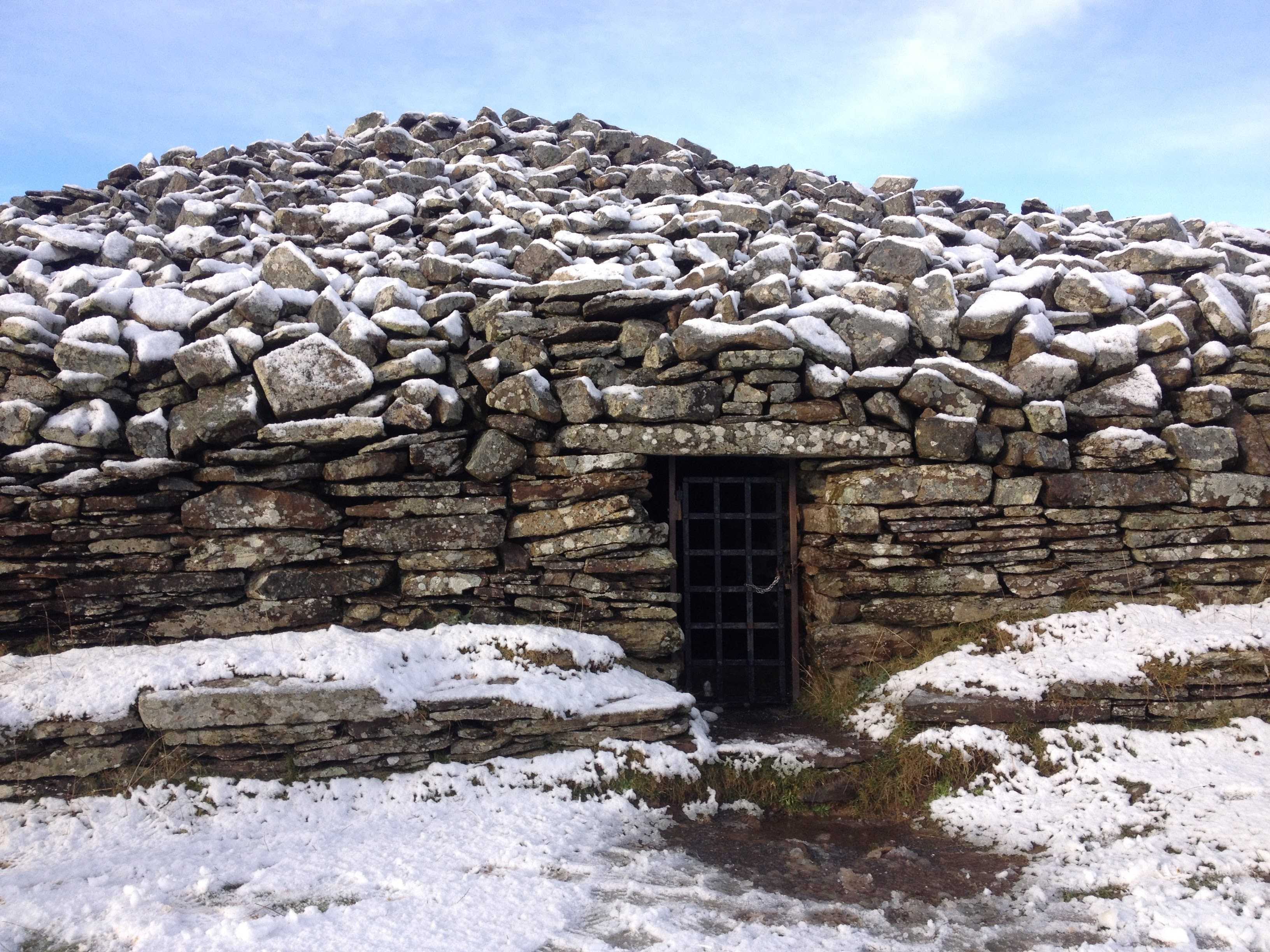 From wonderful Neolithic architecture to incredible 18th century civil engineering.
Whaligoe Steps
An amazing set of stairs which clamber all the way down the Caithness cliffs to a tiny, once-bustling harbour. Whaligoe is not signposted – if you're heading north, turn right opposite the Cairn o' Get signpost. A small number of bays are available to park here, but they are often full!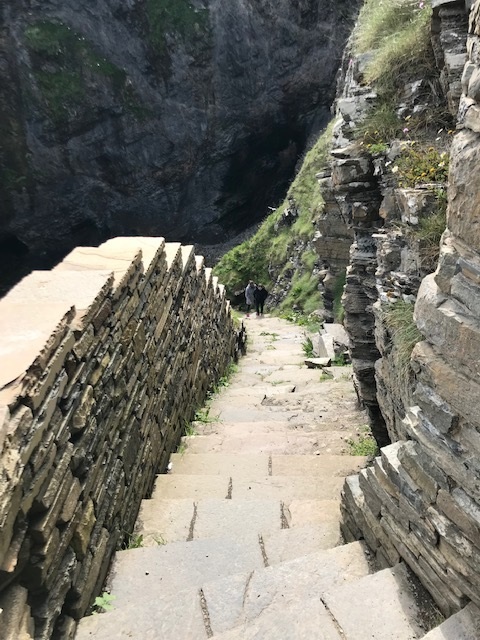 This remarkable flight of stairs hewn into the 76 metre-high rocks themselves, are a unique and incredible testament to the herring industry of the late 18th & 19th century in Scotland. At this time, Caithness became a hive of activity as harbours opened up to deal with the demand for herring - a delicacy in Europe. Millions of tons of the fish were exported from here every year and Whaligoe is a great example of the lengths the fishing communities would go to get their fish to market.
No risk of you getting bored…along the way you can check out Hill O' Many Stanes (our mini Stonehenge) Cairn O'Get and Garrywhin (hilltop fort).
Yarrows Broch
Did we mention that Caithness is the "Land of the Broch"? Well here's another special one for you. A broch by the loch! Yarrows Broch forms part of the brilliant Yarrows Trail. Yarrows Broch has been described as the 'ultimate expression of the Iron Age complex round house'
From "man-made" history to Mother Nature's own work. As you drive north on the North Coast 500 (NC500) you can't help but admire our spectacular coastline - and as you approach the end of Day One there's a great example of this.
Needle Eye Rock
Needle Eye Rock is the tallest sea arch in the UK, yet probably the least well-known! This would probably rank amongst Caithness' most impressive natural wonders if it wasn't for its remoteness. Just a few kilometres north of the abandoned Sarclet Harbour, this natural rock formation comprises a 45 metre sea arch that resembles the eye of a needle (you see what we did there with its name!!). It's still joined to the mainland by a narrow rock promontory.
If you've managed to visit just a few of these sites in your first day of touring in Caithness, then you're off to a good start.