Our Project Aims
The ultimate goal of The Broch Project is to rebuild a full-scale Iron Age Broch, using traditional methods, along with a visitor centre and dry stone workshop. This is an ambitious and unique project - it hasn't been attempted in about 2,000 years - and Caithness Broch Project are a grass-roots, voluntary organisation.
To help us get to this stage, we have undertaken a series of smaller, more 'achievable' projects, which have helped to showcase our enthusiasm and abilities. And, of course, because they were a lot of fun to do!

2015/16 - Caithness Broch 'Trail'
Our first proper project!
In 2015 we participated in a 'Your Cash Your Caithness' pitching competition, organised by the Highland Council, for the opportunity to win funding towards a small project. In this case, we were pitching for funds for the installation of four interpretation panels at brochs which did not have any information on site, and the production of a 'Caithness Broch Trail' leaflet.
We were successful with our pitch - winning 80% of the vote! - and we set about installing 4 attractive Caithness flagstone plaques, redolent of ancient standing stones, at four broch sites in Caithness: Keiss, Rangag, Thing's Va and Achvarasdal. With assistance from the Community Service Team, we were able to install these quickly and safely, and even installed improved access at Thing's Va.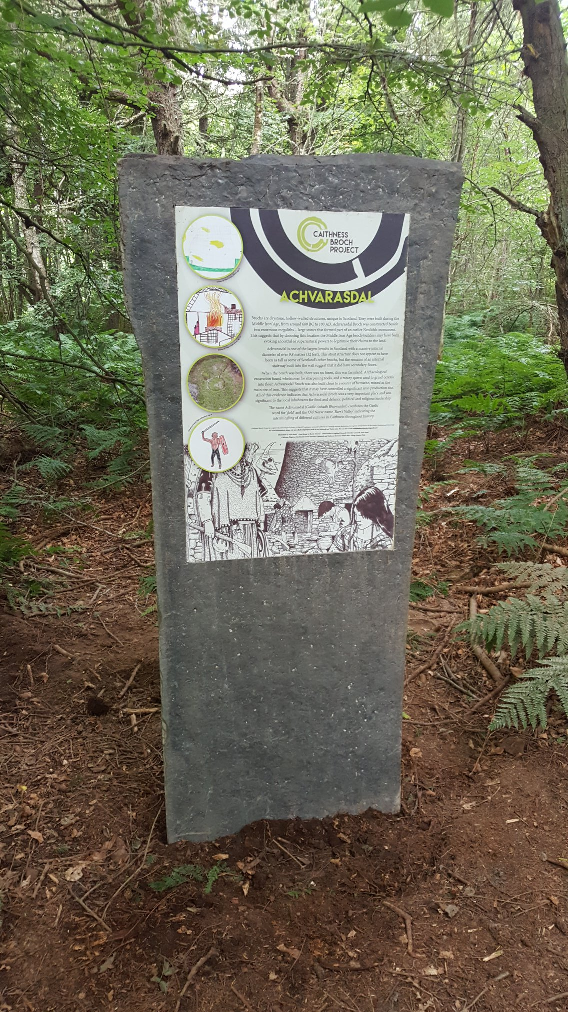 On each leaflet was a map of Caithness, highlighting the position of our broch plaques, as well as every broch in Caithness. With an initial print run of 1000, we eventually printed over 15,000 leaflets which were distributed throughout the far north of Scotland!

2017 - Home of the Broch Exhibition / LEGO Broch
In 2017 we embarked on a series of events and activities associated with brochs, linking to a 'Home of the Broch' exhibition at Caithness Horizons (now known as the North Coast Visitor Centre). Alongside a hand-painted map of Caithness highlighting the near-200 broch sites in Caithness by local artist Tamara Hicks, the centre-piece of the exhibition featured was magical, detailed, 10,000-piece LEGO broch, constructed by Dan Harris and James Pegrum of Brick to The Past, who specialise in LEGO-based historic dioramas.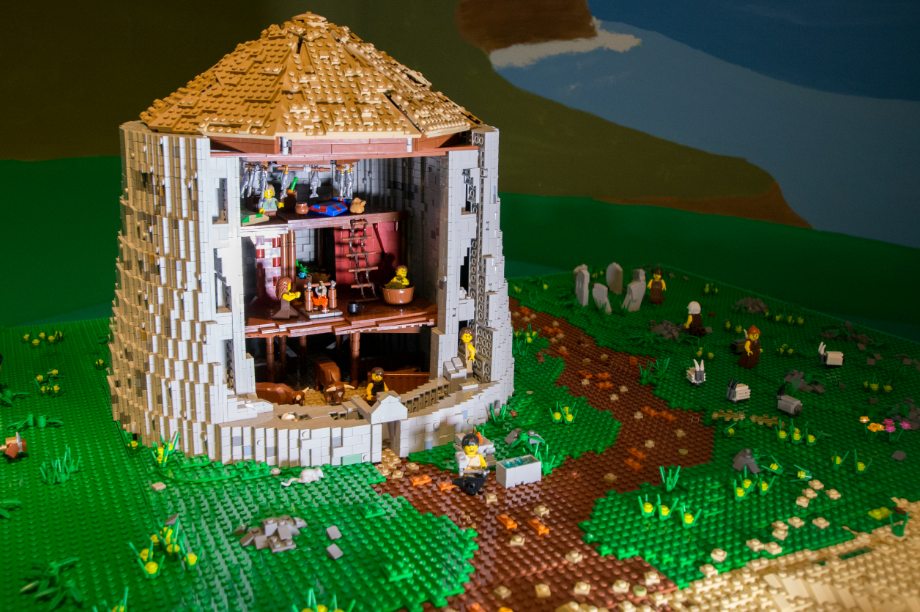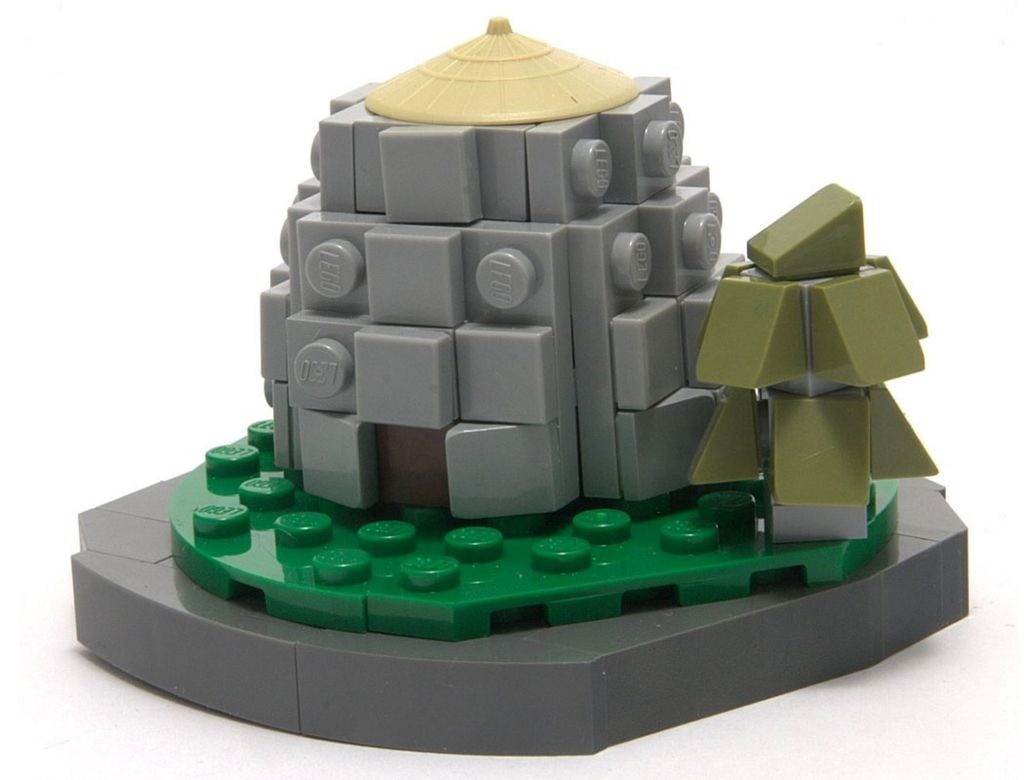 As part of the exhibition, Caithness Broch Project invited over 800 pupils to participate in two events at Horizons: 'hands-on' heritage workshops led by Katy Firth, as well as challenging pupils to create their own brochs using Minecraft - both events leading to increased awareness of archaeology and brochs in Caithness amongst a younger generation. Moreover, it was loads of fun!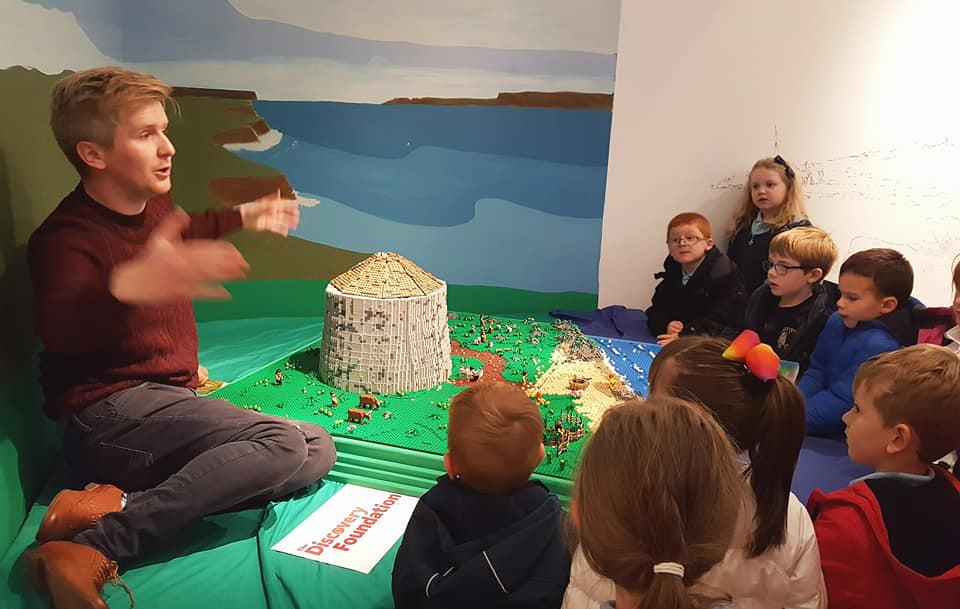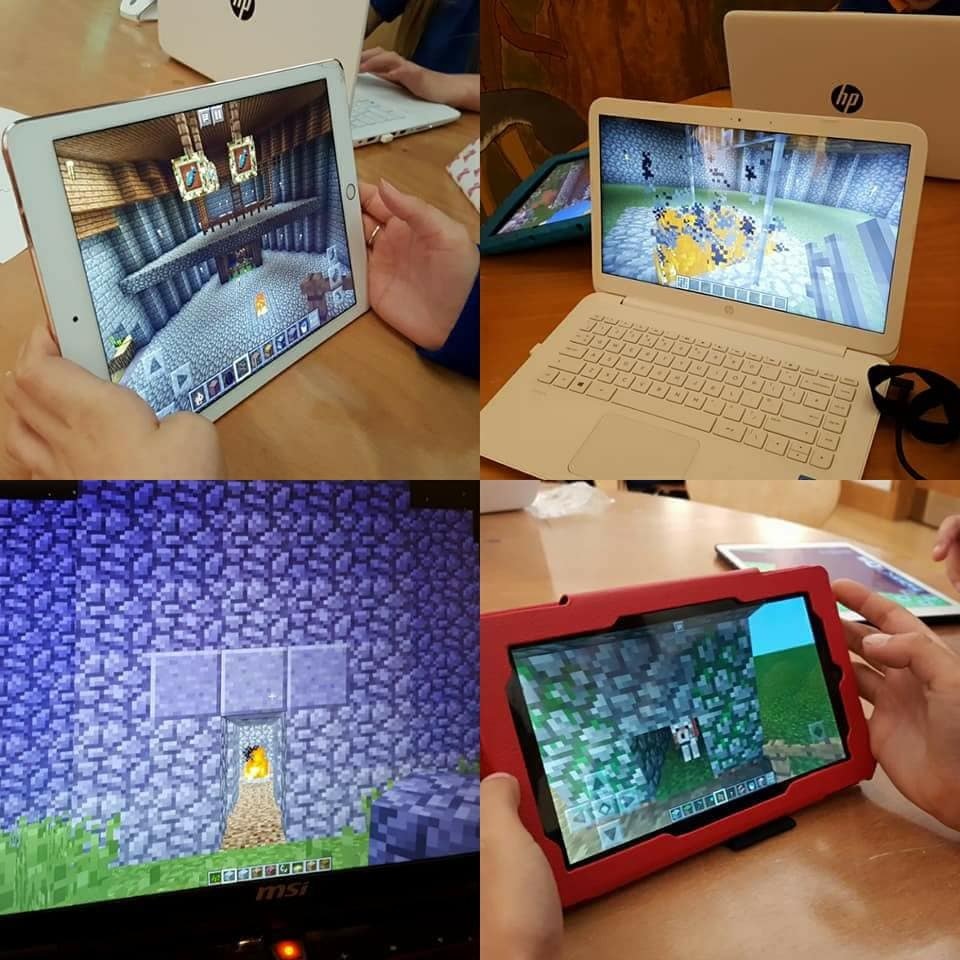 Over 3,000 visitors came to the exhibition, garnering some wonderful feedback, including one young lass who said "This is the the best Lego Broch in the world" and included a picture of the world. That's pretty good we think!
This project was funded with Santander's Foundation Grants Programme and Foundation Scotland.
2017/2018 - Year of the Broch / Caithness Broch Festival
Across 2016 and 2017, we instigated a series of events and activities designed to investigate and celebrate the brochs of the county in a pan-Caithness festival of archaeology.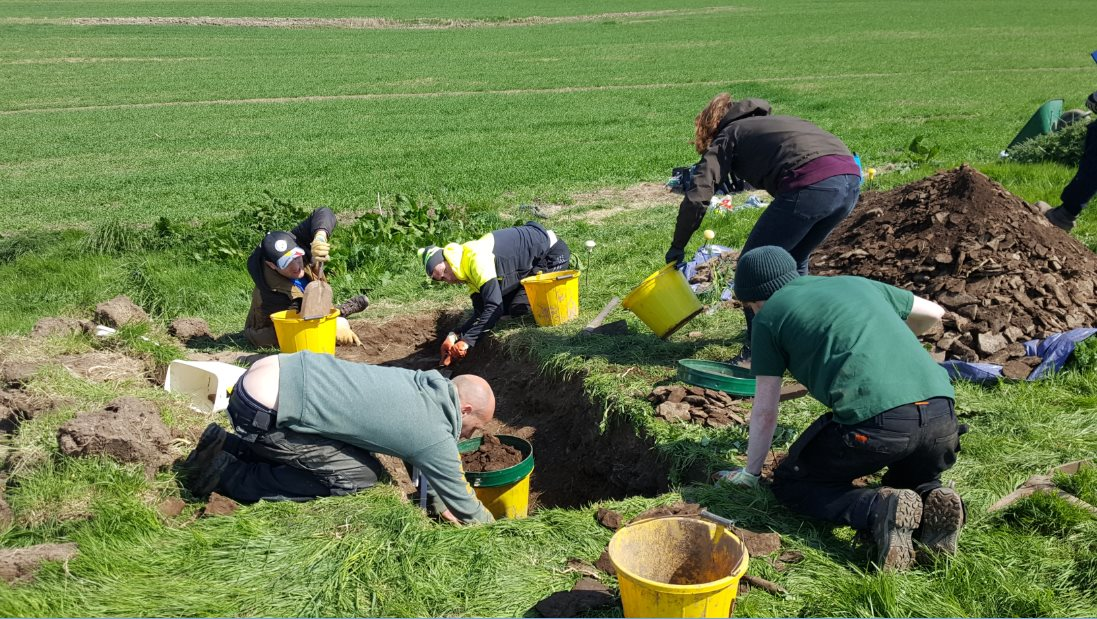 Led by Orkney Research Centre for Archaeology, field-walking, geophysical surveys and excavations were undertaken at three broch sites in Caithness: Bruan, Thing's Va and Thusater (OK, the last one is probably more of a Bronze Age hut circle than a broch!). This aspect of the Year of the Broch, known as the 'Caithness Broch Festival', saw our investigations hit the headlines, appearing on the likes of the BBC, The Scotsman and Current Archaeology; excavations at Thusater in particular caught the attention of the press, with numerous small finds such as a strike-a-light, hammer stone, pig's canine and even a hearth!
Alongside these events was a walk at the Westerdale Brochs, and the first Caithness-based 'Brochtoberfest' conference, with speakers such as Dr. Martin Carruthers, Dr. Li Sou and Samantha Dennis.
The Caithness Broch Festival was funded by the Caithness North Sutherland Fund, the Tannach and District Community Wind Farm Trust, and the Bailie Communuty Wind Farm Fund.
2018 - 'Bearded Man of Caithness Colouring' Competition
A colourful celebration of the history of Caithness!
We invited artist Gina Ramsay to create an illustration of 'Cait', the semi-mythical founder of Caithness, incorporating a number of significant places and moments in Caithness' history. This was then used as the basis of a Caithness Colouring Competition, open to both adults and children. Entries were posted on empty shop windows in Thurso and Wick, adding a dash of colour to the towns.
In the end we received over 700 entrants for the children's competition, and over 30 submissions for the adults. The results were simply beautiful!
The Bearded Man of Caithness can be downloaded here.

2019 - Brochtober Art Exhibition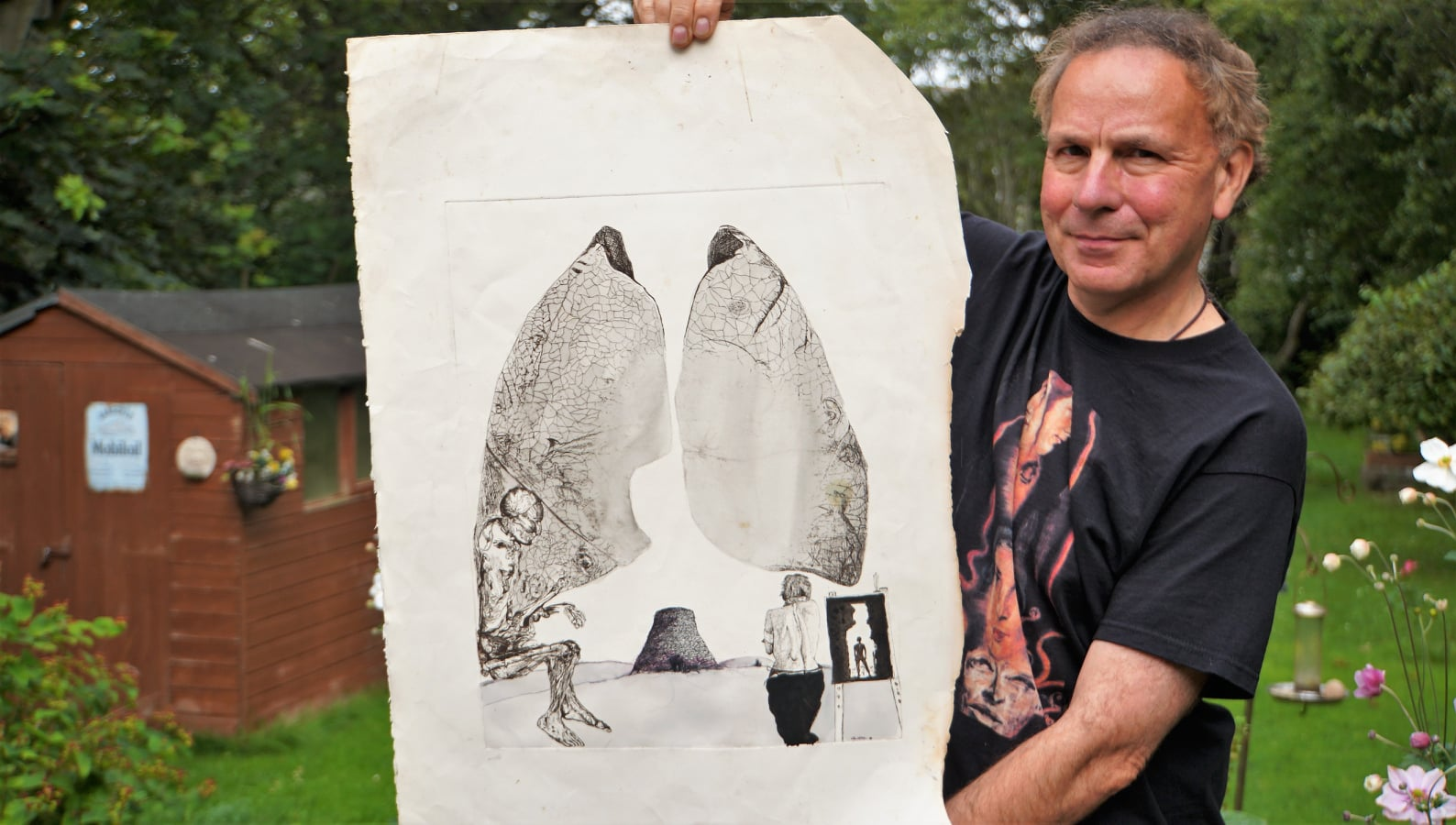 In 2019 we invited artists to create broch-inspired artworks for a fundraising art auction. We were blown away by the response, with over 30 unique and exclusive artworks - from jewelery to woodcarving to glass-blown items to ceramics - created for our exhibition, held at Lyth Art Centre in October/November 2019. The exhibition culminated in a Broch Auction, with the artworks sold raising over £7,500 for CBP!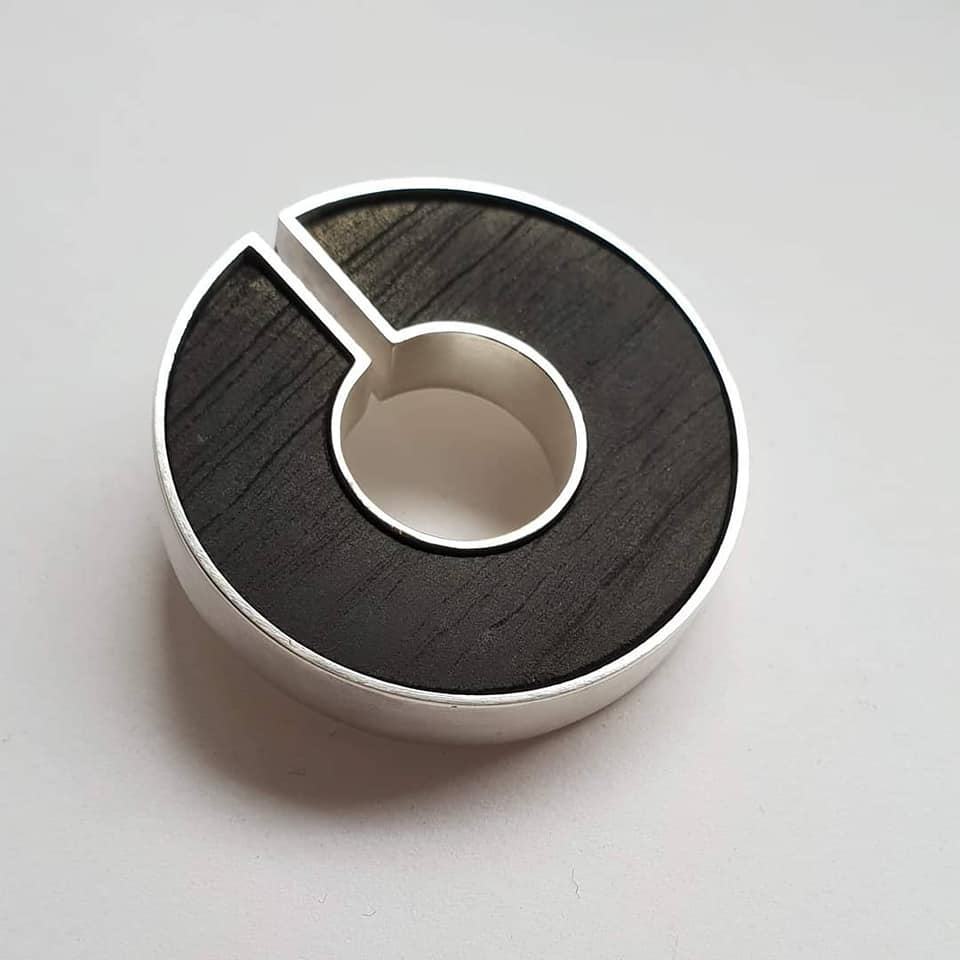 Alongside a number of broch-and-art-related talks from David C. Weinczok, John Borland of Historic Environment Scotland, who provided an illuminating discussion on Pictish Stones and Jo Clements of Groam House Museum, who discussed the work of one Caithness's most famous sons, George Bain.
Our final family event saw Edinburgh-based Kate Robinson create a giant collage of prehistoric-themed art - using prehistoric pigments - with the help of numerous young helpers, rock art demonstrations by Chris Gee; prehistoric pots with CBP's Alex Groves; chocolate 'painted pebble' pops with local chef Andrew Manson; and ancient storytelling with the Bard from Bower!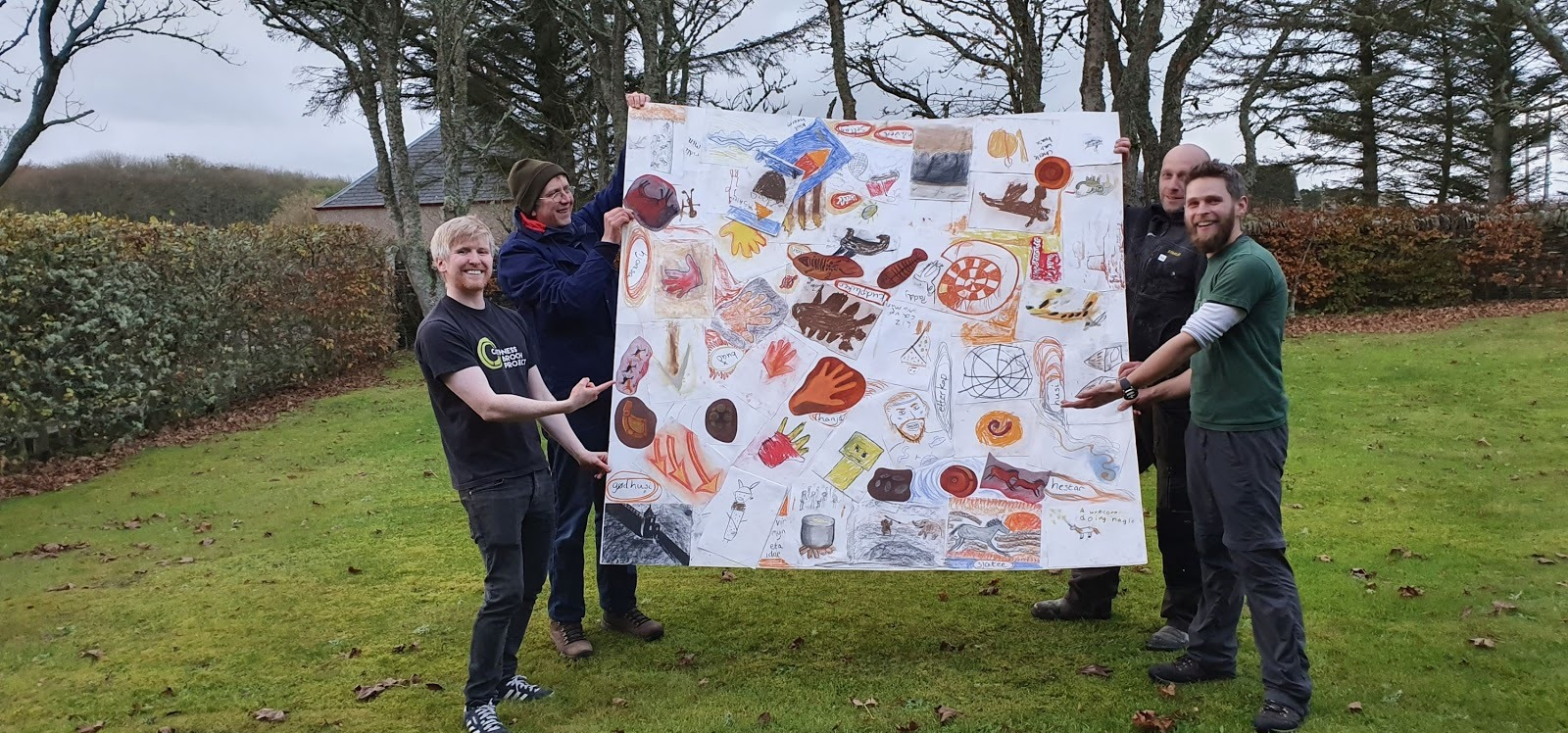 2021 - Caithness Fantasy Map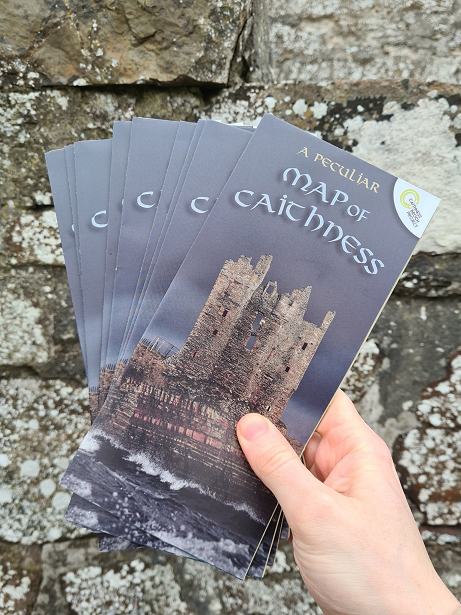 In 2021 we released an updated version of our leaflet and map, a fantastical 'Lord of the Rings'-inspired fantasy map, designed by Chris Birse of FantasyWorldMaps.
The online, interactive version, which features dozens of hidden gems and secret spots, can be accessed here, and you can even buy deluxe prints of the map here!