Achvarasdal Broch was rescued by CBP in 2019 from toxic plant growth
The broch was rescued with the help of Caithness Countryside Volunteers and other helpers who answered a call for assistance and spent a Sunday morning barrowing stone to create a new floor for the broch.

Achvarasdal Broch can be found off the main road between Thurso and Reay. All that remains is the base of the wall with an internal diameter of 10 m and a height of about 2 m. The broch was overrun with weeds making access difficult and indeed dangerous! The giant hogweed which dominated the site has a toxic sap that can cause severe burns. The plant can reach heights of around 6 m with large leaves. Incredibly, it was once planted in gardens of stately homes and probably spread from the nearby Achvarasdal House (now a private residence) when its gardens were cultivated over a century ago.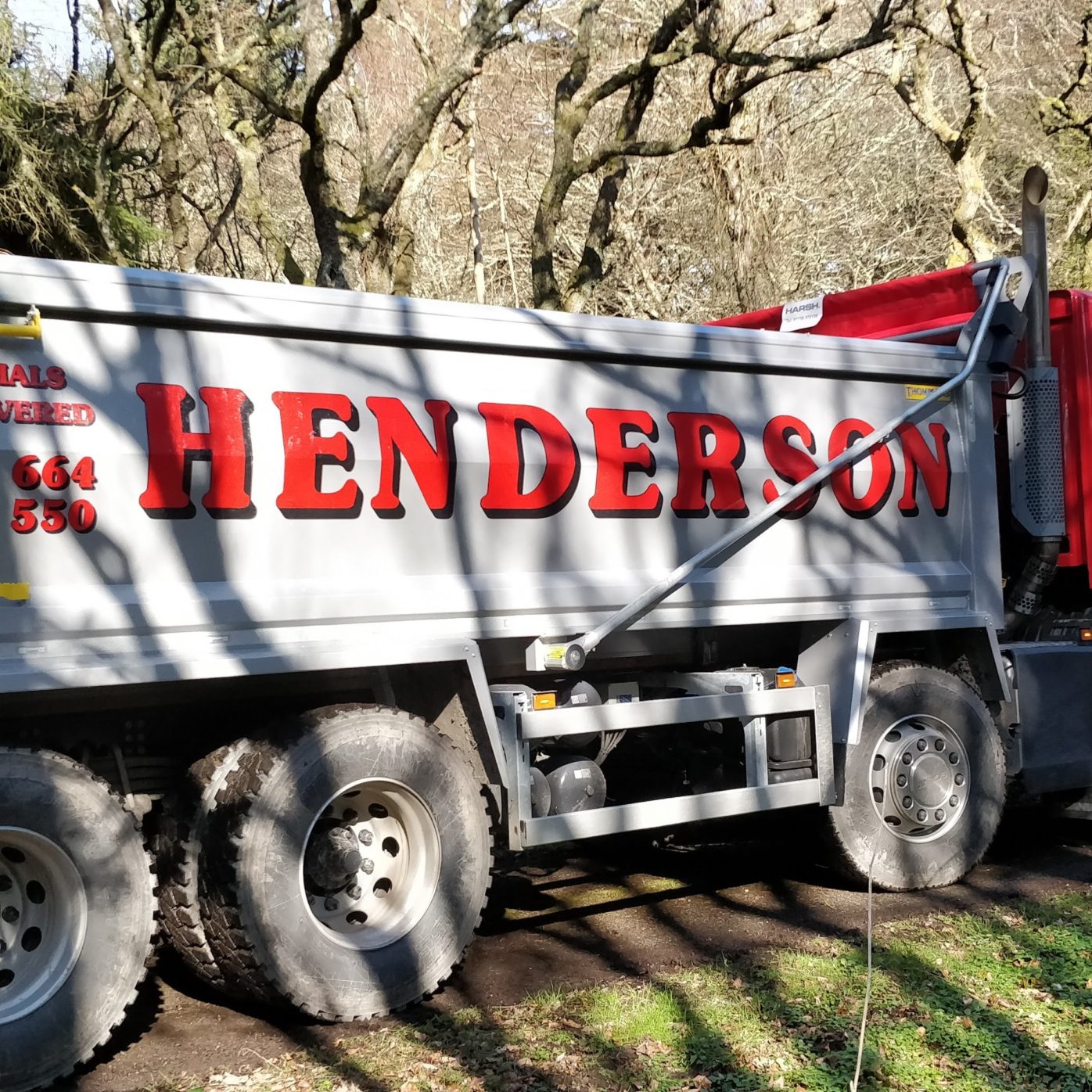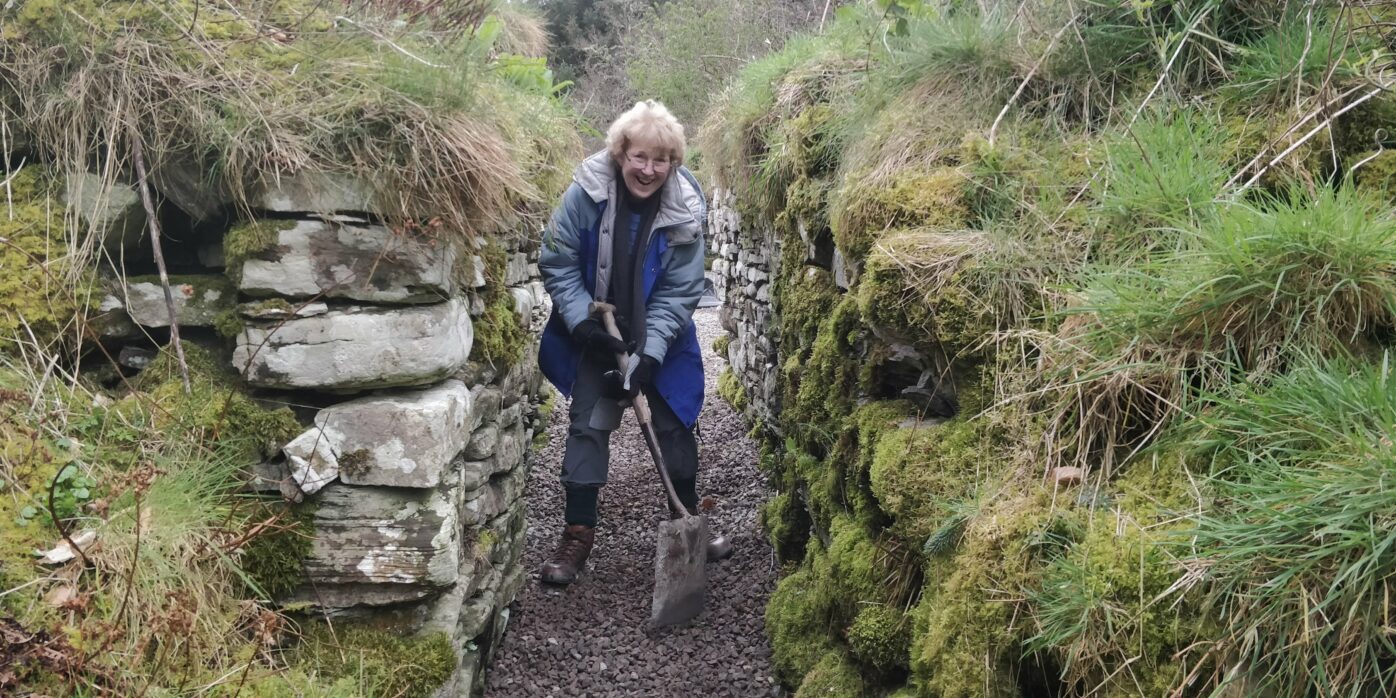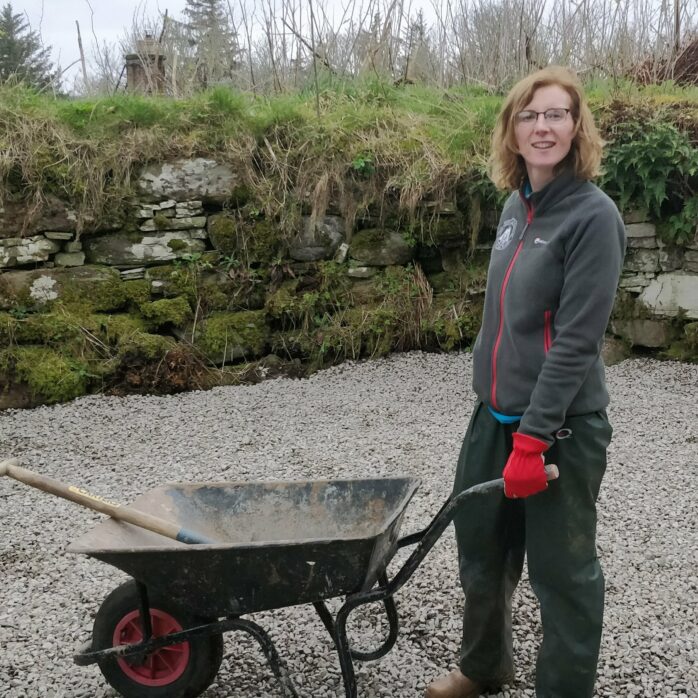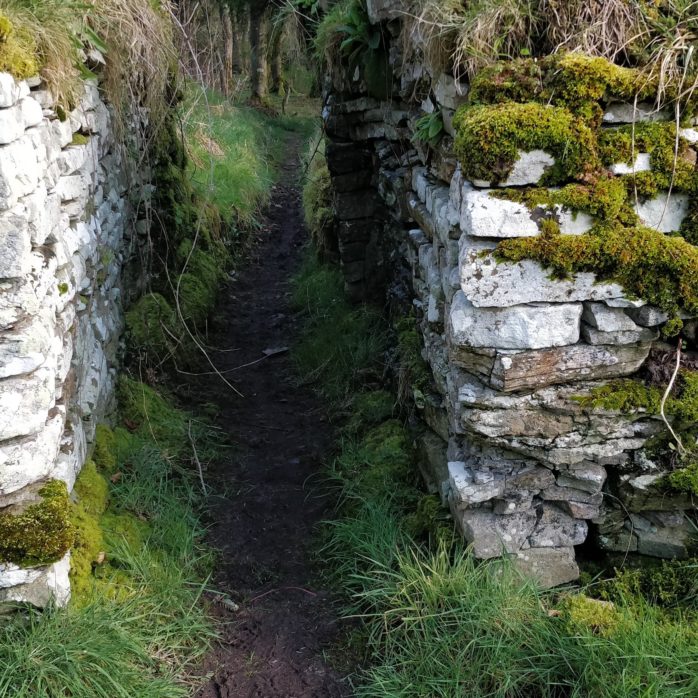 A Caithness Countryside Volunteers spokesperson said: "We were aware that when the sap of the hogweed comes into contact with the skin the burns can last for several months, and even once they have died down the skin can remain sensitive to light for many years. We took great care in dealing with it, as you can imagine."
"It's spread through the forest site is an ongoing concern and April is the ideal time of year to sever the roots of the young plants to prevent them getting to flowering age."
Previously to the volunteer day, CBP directors Iain Maclean and Dawn Mackay cleared weeds and laid three layers of geotextile in the broch interior and along the path through the wall which is the original entranceway to what would have been an enclosed building.
Permission for the work on the scheduled monument was obtained from Historic Environment Scotland (HES).
Local building contractor GMR Henderson supplied 16 tonnes of stone chips and a mini-digger, with costs covered through money raised at local events and a donation from the RES Wind Farm Community Fund.
The stone was taken from an unloading area along paths and into the broch by the CBP team and volunteers. Wheelbarrows were loaded from a pile of stone by the mini-digger. At the other end, stone was dumped from the wheelbarrows and spread by other volunteers using shovels and rakes. All the wheelbarrow trips were calculated to be the equivalent of a 5 mile walk for each volunteer!
The broch is now in much better shape, though HES are aware that further work will be required to stabilise the walls.