Who are the Caithness Broch Project?
The Caithness Broch Project is a Scottish charity dedicated to the promotion, preservation, and conservation of Caithness archaeology and heritage sites. Read our story below...
Apr 2012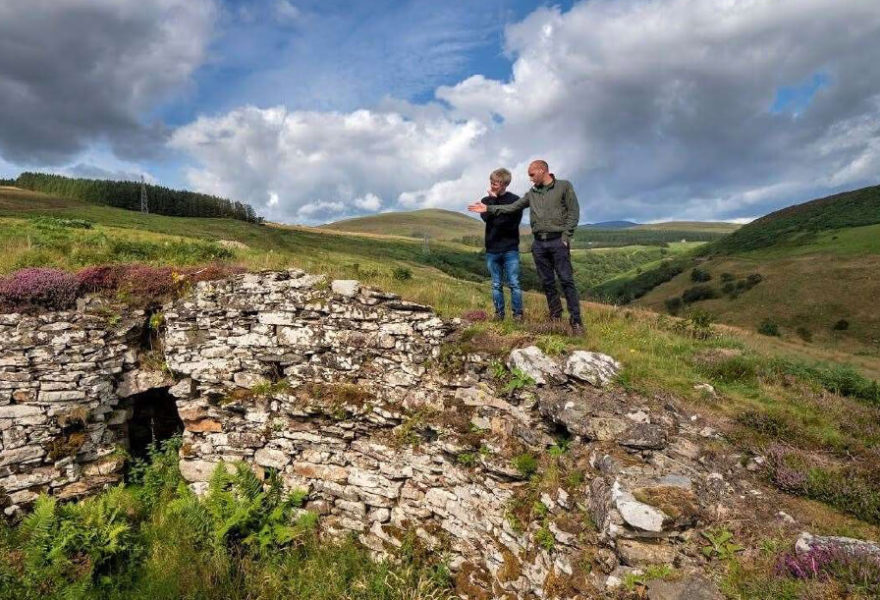 Iain Maclean first proposes the idea of a replica broch for Innovation Challenge, a pitching competition for start-up enterprises in the Caithness region. Despite being unsuccessful in this bid, Iain is now determined to make the project a reality.
Sept 2013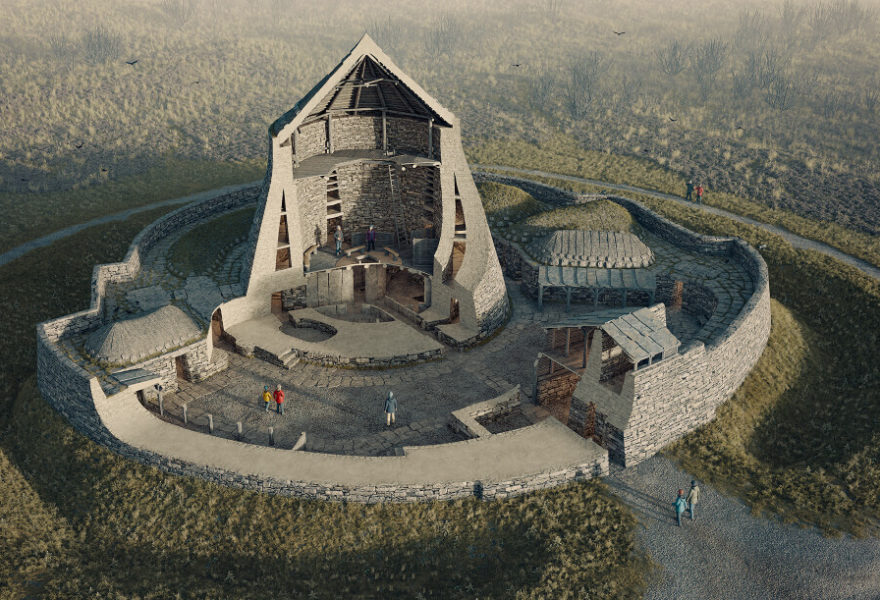 Caithness Broch Project gives its first talk for Pictish Arts Society at Caithness Horizons (now the North Coast Visitor Centre).
Oct 2013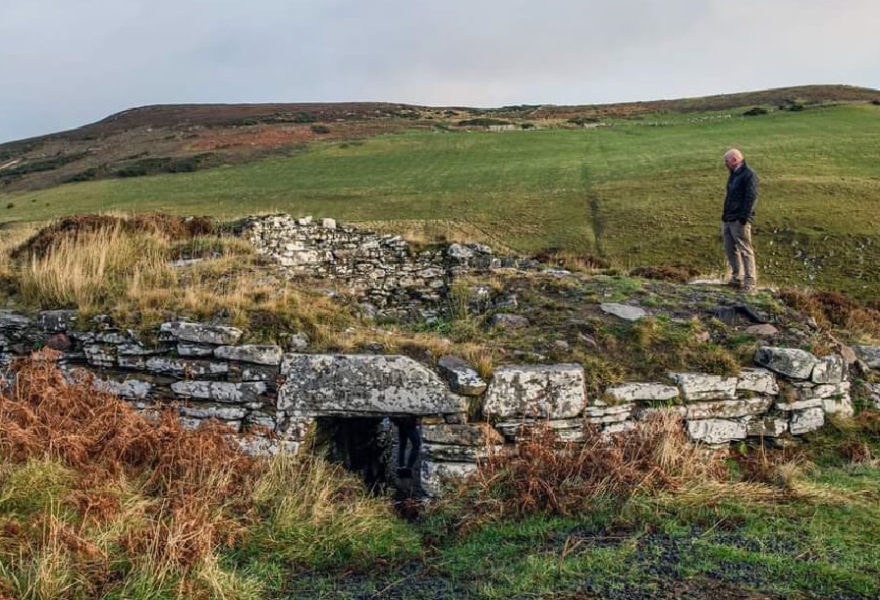 Under the advice of Niall Smith of Caithness Voluntary Group, Caithness Broch Project registers as a constituted group and a company limited by guarantee. Now it's getting real!
2013-2015
A two-year hiatus with lots of meetings! The CBP team explore possible options and avenues with multiple organisations, whilst continuing to promote the archaeology of Caithness through informative – and quirky – social media posts.
Mid 2015
Iain and Ken meet with Andy Heald of AOC Archaeology, who suggests that Caithness Broch Project starts small and develops a portfolio of projects - in order to create a 'legacy of success'.
Oct 2015
Iain and Ken make the first official visit by Caithness Broch Project to Ousdale Broch. Iain, having visited in 2013, already knew it to be one of the best examples of a broch in Caithness, but on arrival it was in a sad state of disrepair. Iain and Ken seek to remedy the situation…
Nov 2015
Caithness Broch Project team-members Iain and Chris Sinclair attend a Highland Council-sponsored pitching competition entitled 'Your Cash Your Caithness', where they showcase their plans for an archaeological trail for Caithness, including new information signage at three previously under-represented and uninterpreted broch sites. The pitch is a resounding success for CBP, who garner 80% of the vote – not bad for a small charity! This galvanises the team to do more…
Jan 2016
Caithness Broch Project become a registered charity and open up the project to membership. In the first few months, CBP receive hundreds of applications from across the world. Iain and Ken remain active throughout 2016 and subsequent years promoting the project at local events and county shows.
2016
Caithness Broch Project's first members join! The project's initial merchandise – including 'brocholate' chocolates and broch t-shirts – are unveiled.
2016/ 2017
Iain and Ken busy themselves with a series of innovative and exciting outreach events to promote and celebrate the brochs of Caithness.
Dec 2016
A structural inspection report of Ousdale Broch is conducted by Fairhurst Engineers after Caithness Broch Project report damage to Historic Environment Scotland, with the support of a HES grant. The report indicates that the broch could be saved…
Apr-Oct 2017
Robin Herrick joins the team and works with the project to create 3D working models of Caithness Broch Project's ultimate goal: to build a replica broch.
2017/ 2018
'Year of the Broch' / Caithness Broch Festival
May 2017
A prioritised scheme of works is developed by Krystyna Pytasz of Addison Conservation and Design, which sets out the steps that are needed to conserve Ousdale.
July 2017
The Lego Broch is first unveiled as part of the 'Home of the Broch' exhibition at Caithness Horizons. The exhibition sees over 3000 visitors eager to discover more about these fascinating structures – including 800 schoolchildren from across the county, to take part in a series of exciting archaeological workshops involving Minecraft.
Oct 2017
Caithness Broch Project coordinates Brochtoberfest, an event involving 9 different speakers from across the country.
Jan 2018
Caithness Broch Project holds a broch-tacular symposium at HES's newly-built Engine Shed in Stirling. Archaeologists, heritage professionals, and craftspeople from Shetland to Southampton are invited to discuss CBP's vision for a replica broch. Over 20 academics and specialists lend their voices to the conversation. Never have so many broch experts been in the same room!
Aug 2017 - Mar 2018
Caithness Broch Project coordinates a series of excavations, undertaken by the Orkney Research Centre for Archaeology (ORCA) and the University of the Highlands and Islands (UHI), at three different broch sites (Things Va, Bruan, Thusater). A great example of pan-Caithness community archaeology! Finds from these excavations included stone tools, a hearth, and a pig's tooth.
2018
Caithness Broch Project and Rock Rose Gin of Dunnet Bay Distillers develop Broch Rose Gin to promote the organisation, with all profits going to the charity.
2018 (and beyond!)
Given that the project is so BIG (like really, really big), Caithness Broch Project fundraises towards a 'Project Development Brief', selecting Hoskins Architects of Glasgow to help deliver this aspect of the project.
The Project Development Brief provided a 'route-map' to their ultimate aim of building a replica broch, and essentially helped the team to understand where they should build the broch, and how exactly they go about doing undertaking such a special and ambitious project.

Over the next two years, CBP visits over 30 sites in Caithness (and even 1 in Sutherland!) to scope out potential broch locations.

Apr 2019
Caithness Broch Project fights to conserve Achvarasdal Broch against invasive giant hogweed, working with Caithness Countryside Volunteers to remove the vegetation and improve the site's accessibility and appearance.
Oct 2019
Caithness Broch Project invite submissions for broch-inspired artworks. Artists from across the world donate to the exhibition and the pieces are ultimately auctioned off, raising a massive £7000 for the project. Taking place at Lyth Arts Centre, it also features several events and activities, with guest speakers from around Scotland discussing a variety of art and archaeological topics. In addition, a children's fun day is held that includes carved stone ball-making, storytelling, a prehistoric art-inspired frieze painted with prehistoric pigments, and chocolate 'Pictish pebbles'.
Early 2020
Caithness Broch Project employs Fantasy World Maps to design a Lord of the Rings-inspired map of Caithness, detailing the archaeological sites of the region. Prints of this are sold, raising another £7000 for the project.
Mar 2020
Caithness Broch Project receives a generous donation of £10,000 from US tech entrepreneur Justin Stottlemyer to support the development of a new website.
Mid 2020
Caithness Broch Project begins working with renowned archaeological illustrator Bob Marshall to create photorealistic 3D visualisations of the 'Big Broch Build', which help to further our understanding of our broch locations!
2021
Caithness Broch Project releases a new leaflet as a guide to the archaeological and historical sites of Caithness.
Dec 2021
The team have an on-site meeting with landowners at one of their prospective sites.
Feb 2022
After numerous instances of dumping at the Ousdale Broch car park, Caithness Broch Project have CCTV installed. The CCTV delivery was delayed for several weeks, as it was onboard the Evergiven - which famously got stuck on the Suez Canal!
May 2022
Iain Maclean leads a 'de-weeding' of Achvarasdal Broch with Caithness Environment Volunteers to keep it looking neat and tidy, and to protect it from further collapse.
Aug 2022
Chris Aitken and Pete Macrae undertake site maintenance and grass-cutting at Nybster Broch.
Aug 2022
Film with BBC Reels released, which can be viewed here.
Sept 2022
The Lego Broch, created by Brick to the Past, finds a more permanent home on display in North Coast Visitor Centre (formerly Caithness Horizons).
Dec 2022
Film with 'History Hit' released, which can be viewed here.
You keep the Caithness Broch Project Alive
Your donations large or small help us on our way. The amazing things that happen here are down to you.
Support