Caithness Tour Itinerary Day Five
4 July 2022
Category: Tour Itinerary
Caithness Tour – Day Five
You'll end your North Coast 500 (NC 500) tour of Caithness with more brochs (this is the Land of the Broch after all) and archaeology, more evidence of the Norse influence here, another distillery and finally, if you're lucky, some puffins.
As always more information and details on these sites can be found elsewhere on this website on our Adventure Map.
Thing's Va
Thurso's very name belies its Norse beginnings: 'Thurso' may refer to the Viking god of Thunder 'Thor', or potentially may be translated as 'Thor's River' in Old Norse. One site which hints at its Viking past is Thing's Va.

Today it's not much more than a grass-covered mound, but is an excellent vantage point across the landscape around Thurso, and has variably been the site of a broch and a Norse parliament.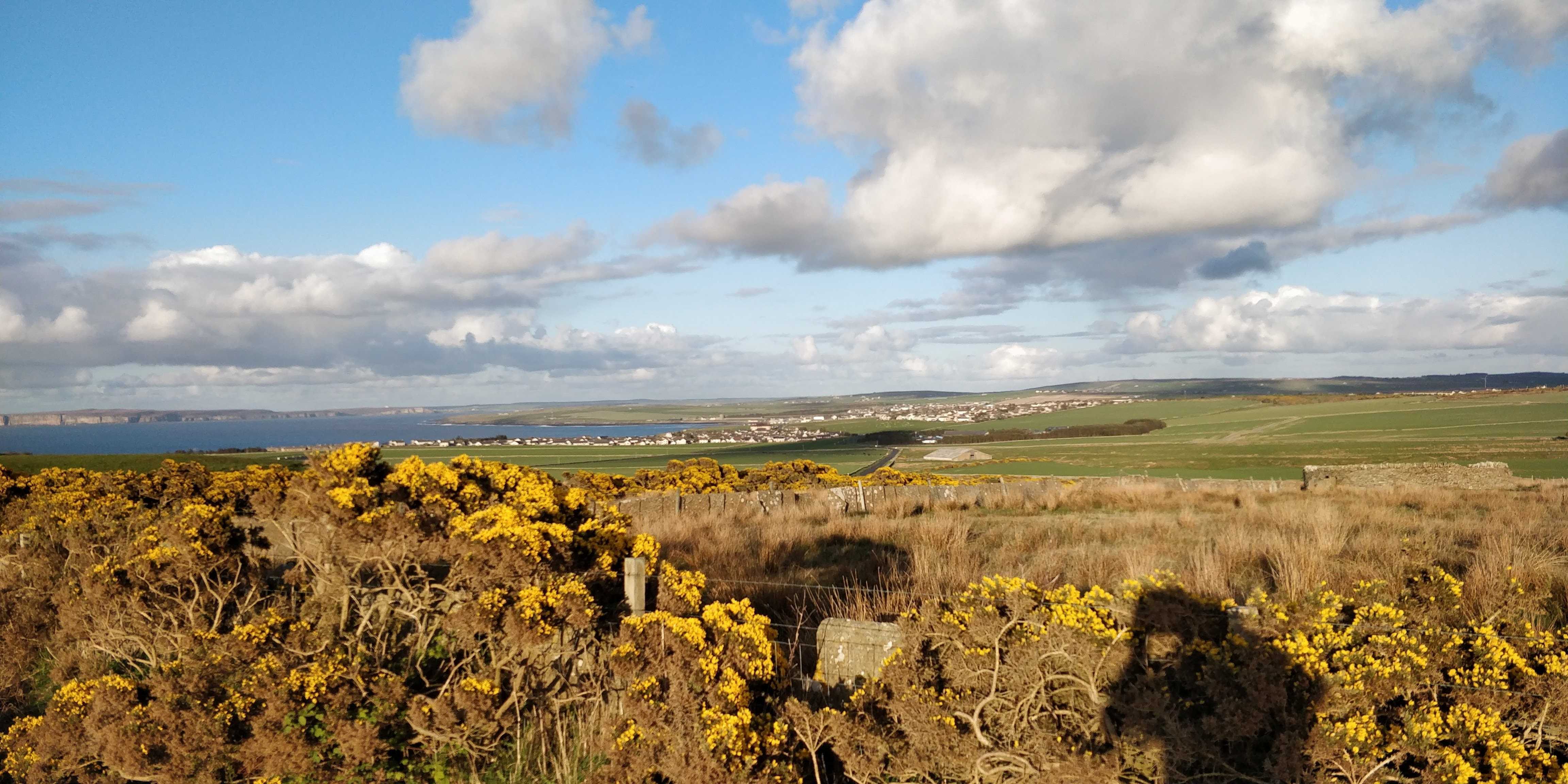 St Mary's Chapel
Six miles west of Thurso on the main A836 is one of the oldest ecclesiastical buildings in Caithness. St Mary's Chapel was probably built in the 1100s, though the religious significance of the site may date back further. Two long-cist burials were found on its grounds during excavation, and a Pictish symbol-stone is said to have been found nearby.

North Point Distillery
Catering for your spiritual needs in another sense (see what we did there?) is North Point Distillery. Producing whisky, spiced rum and gin, this is well worth a visit, but booking is recommended during the summer months.
Cnoc Freiceadain Long Cairns
Right, that's enough alcohol, back to the archaeology and back on the North Coast 500 route, the A836, heading west. Look out for the brown road signs for Cnoc Freiceadain Long Cairns just off the main route.
These monuments were probably constructed around 5,500 years ago during the Neolithic period and, unusually for archaeological sites, have never been excavated - so they have the potential to reveal much about prehistoric society and beliefs.
From the Cairns you can see another significant and much more recent part of Caithness' story – the Dounreay Nuclear Site.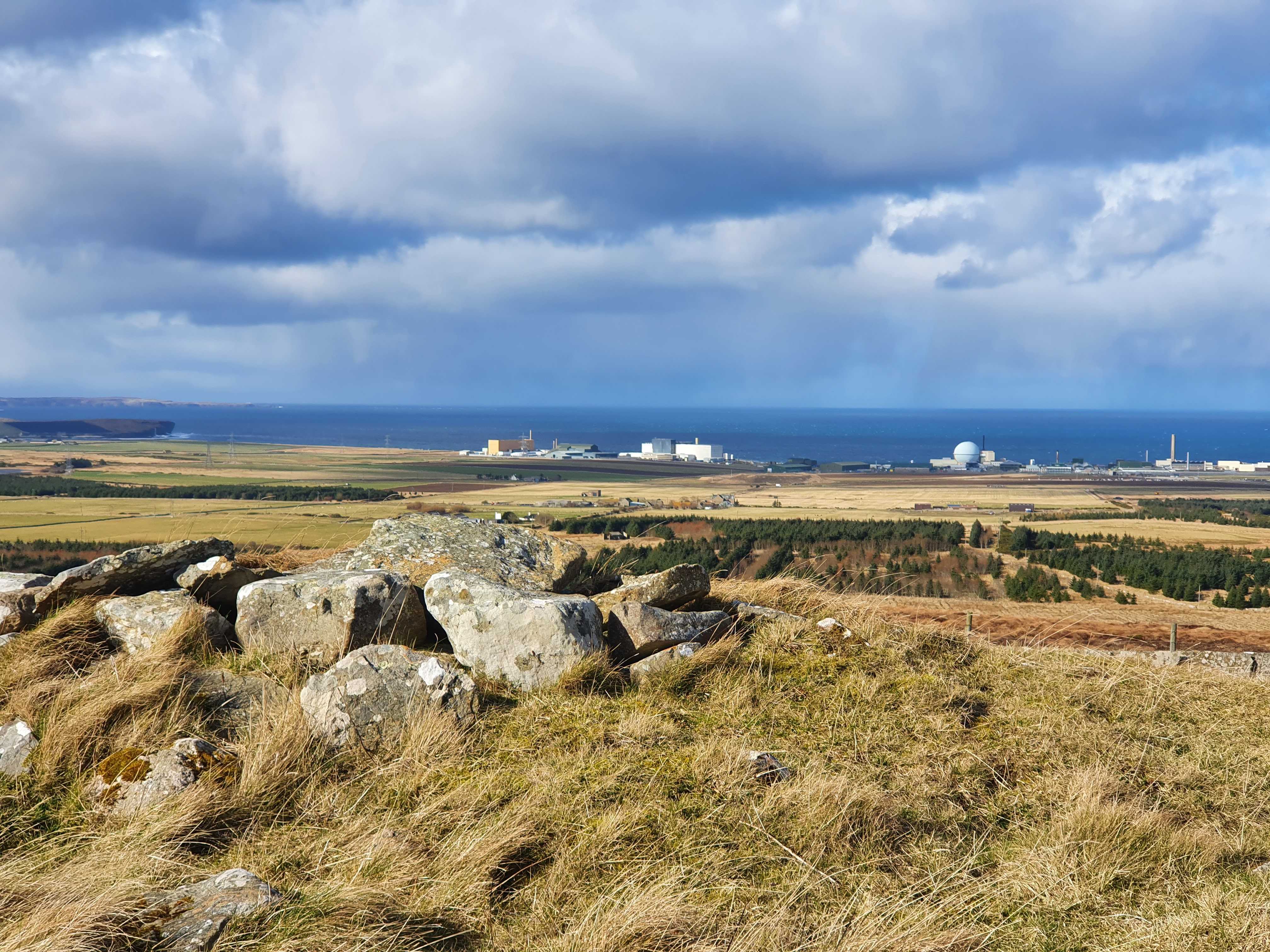 Dounreay
Back on the North Coast 500 route heading west, between North Point Distillery and the village of Reay you can see the Dounreay Nuclear Research Facility. This is still a significant employer for Caithness although it's now in the process of being decommissioned. It researched fast breeder nuclear technology in the 1970's and '80's. As its decommissioning progresses, Caithness is seeking new ways to diversify and regenerate its economy. There's an excellent exhibition about Dounreay in the North Coast Visitor Centre in Thurso.
Achvarasdal Broch
You didn't think we'd let you leave Caithness without the chance to see another broch did you?
From the A836 North Coast 500 (NC 500) route heading west, take the road signposted to Shebster, just before the village of Reay, and follow signs for Achvarasdal.
Achvarasdal Woodland Walk features 31 species of trees and is a wildlife haven - as well as being home to another good example of an Iron Age broch!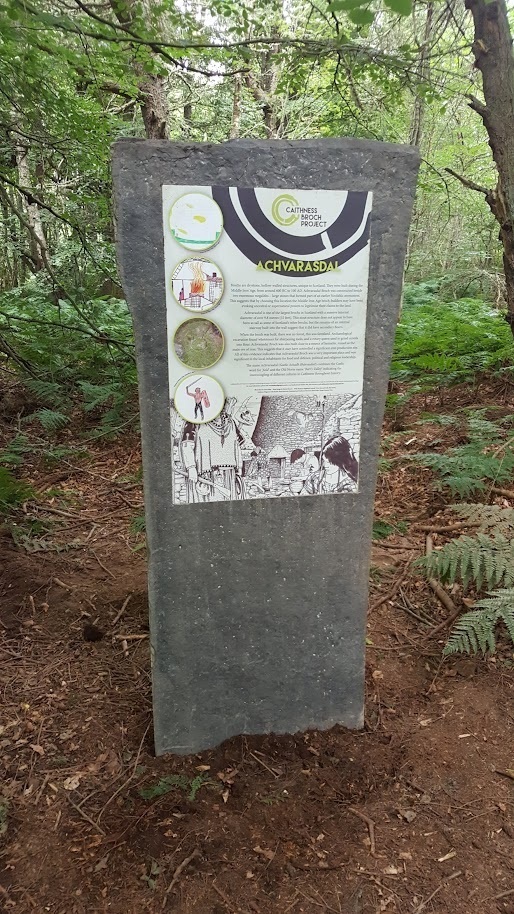 At 18m in diameter this is Caithness' biggest broch, recently made accessible by yours truly, the Caithness Broch Project. This is an enigmatic, well-preserved broch with standing stones nearby.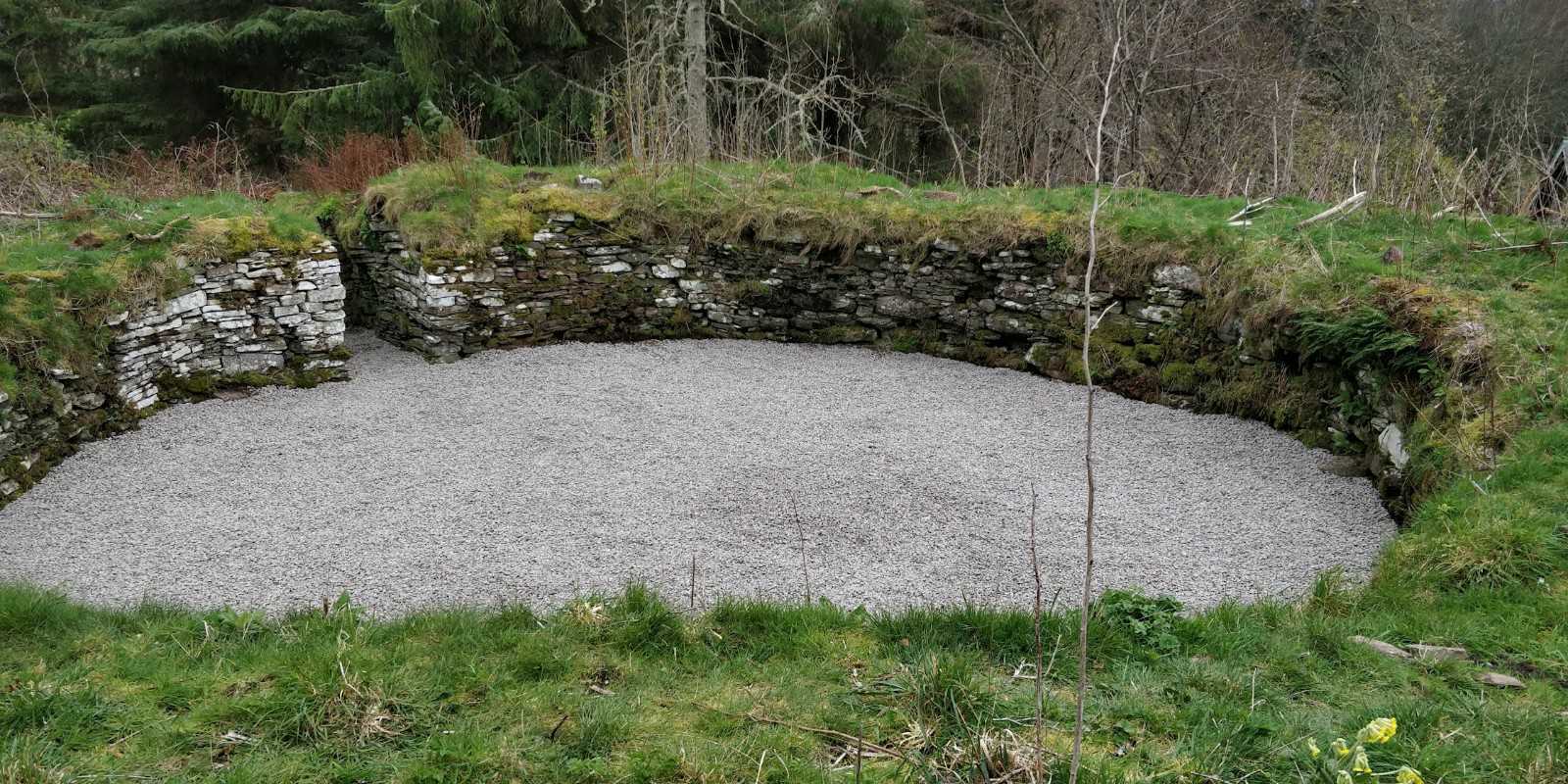 Take time to explore both the natural and human history of this woodland, such as the wetland area, Achvarasdal House, the gardener's cottage and stables, as well as the broch of course.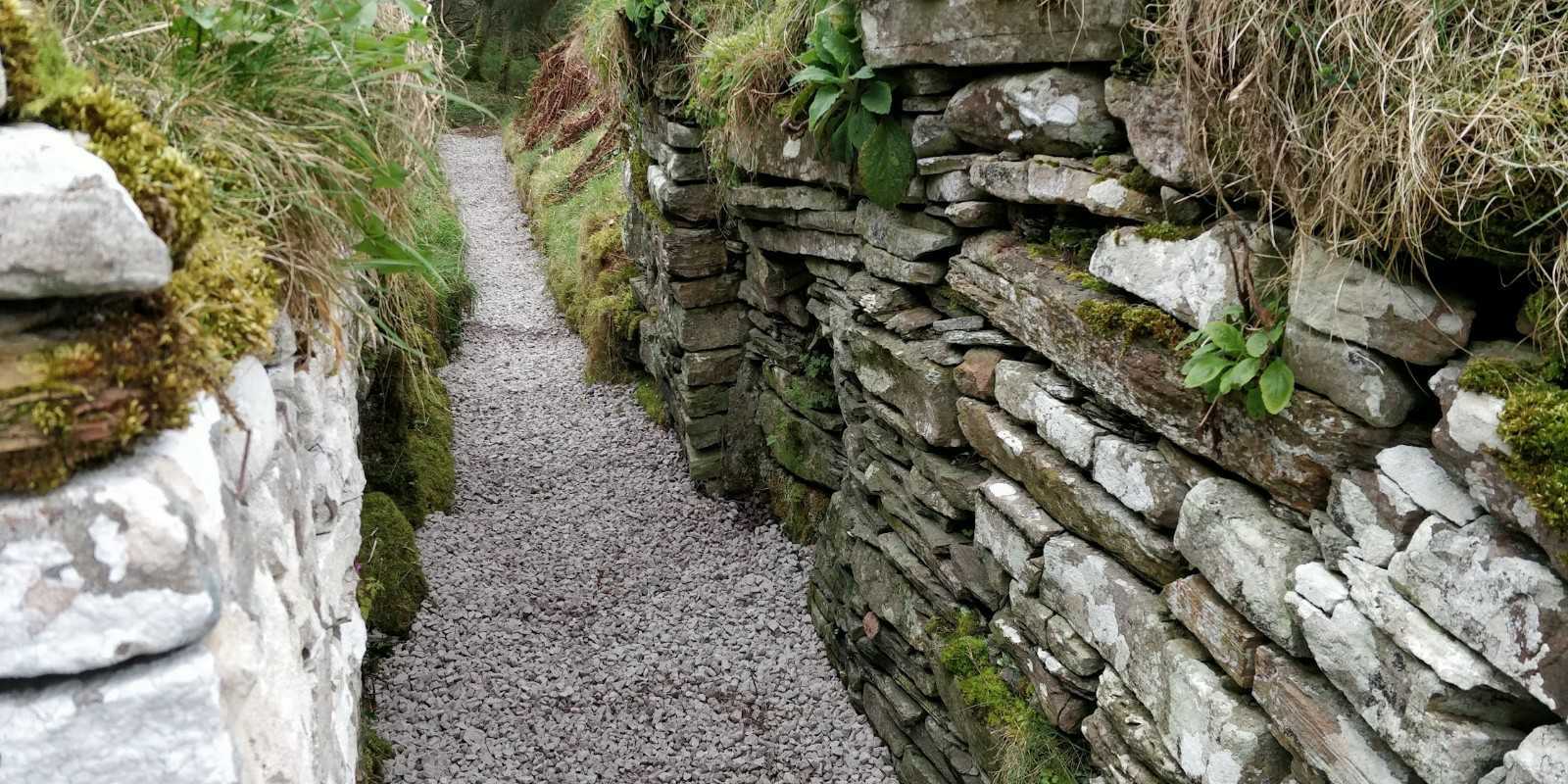 Archaeology enthusiasts might also want to look out for the fallen standing stones nearby, which likely date to the Neolithic or Early Bronze Age (c. 4000-1000 BC).
Puffin Cove
If you are lucky enough to be exploring the North Coast 500 (NC 500) between late April and late August, then we thoroughly recommend stopping at Puffin Cove.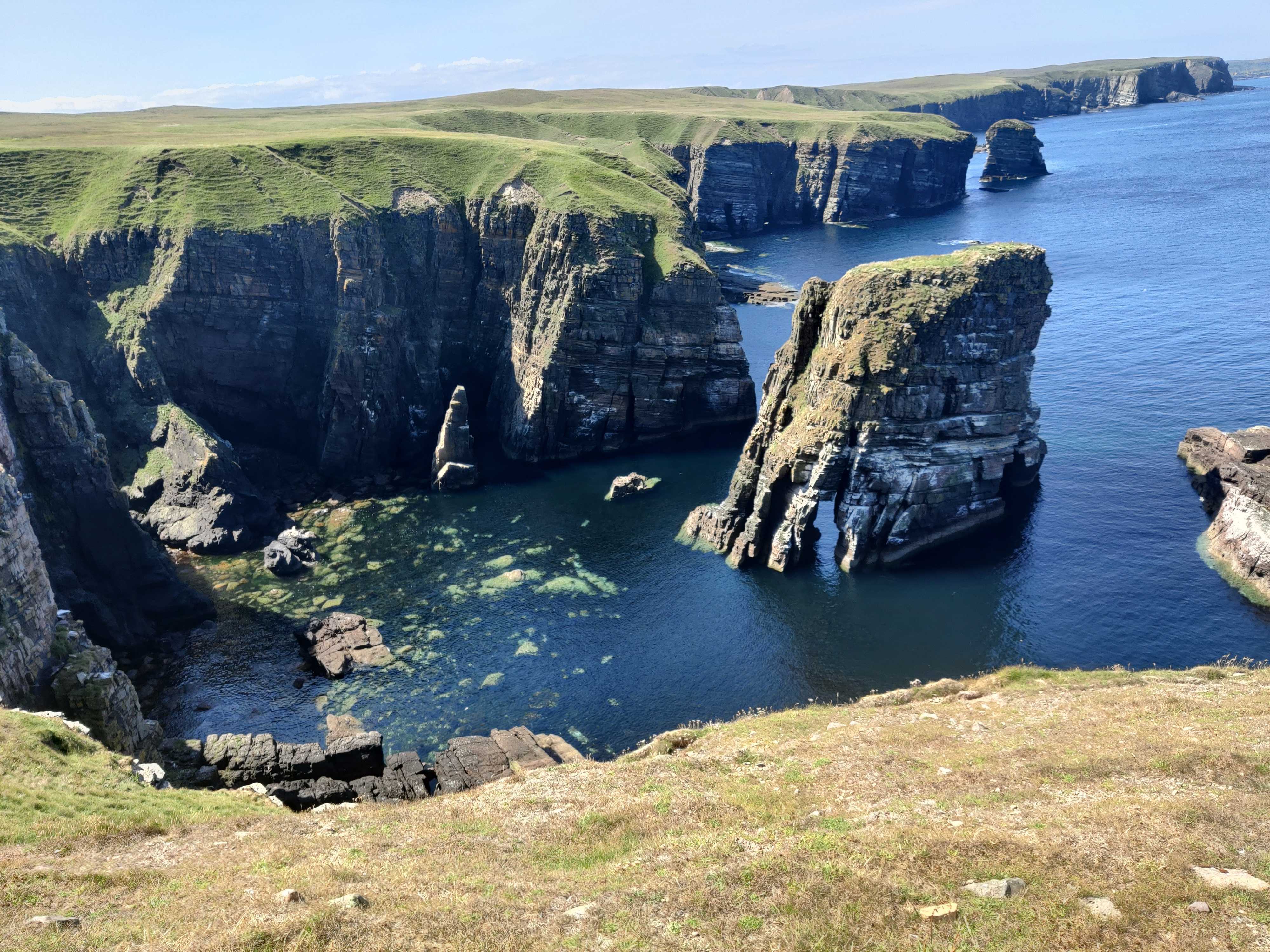 It's also known as Drumholistan and lies just on Caithness' western border with Sutherland.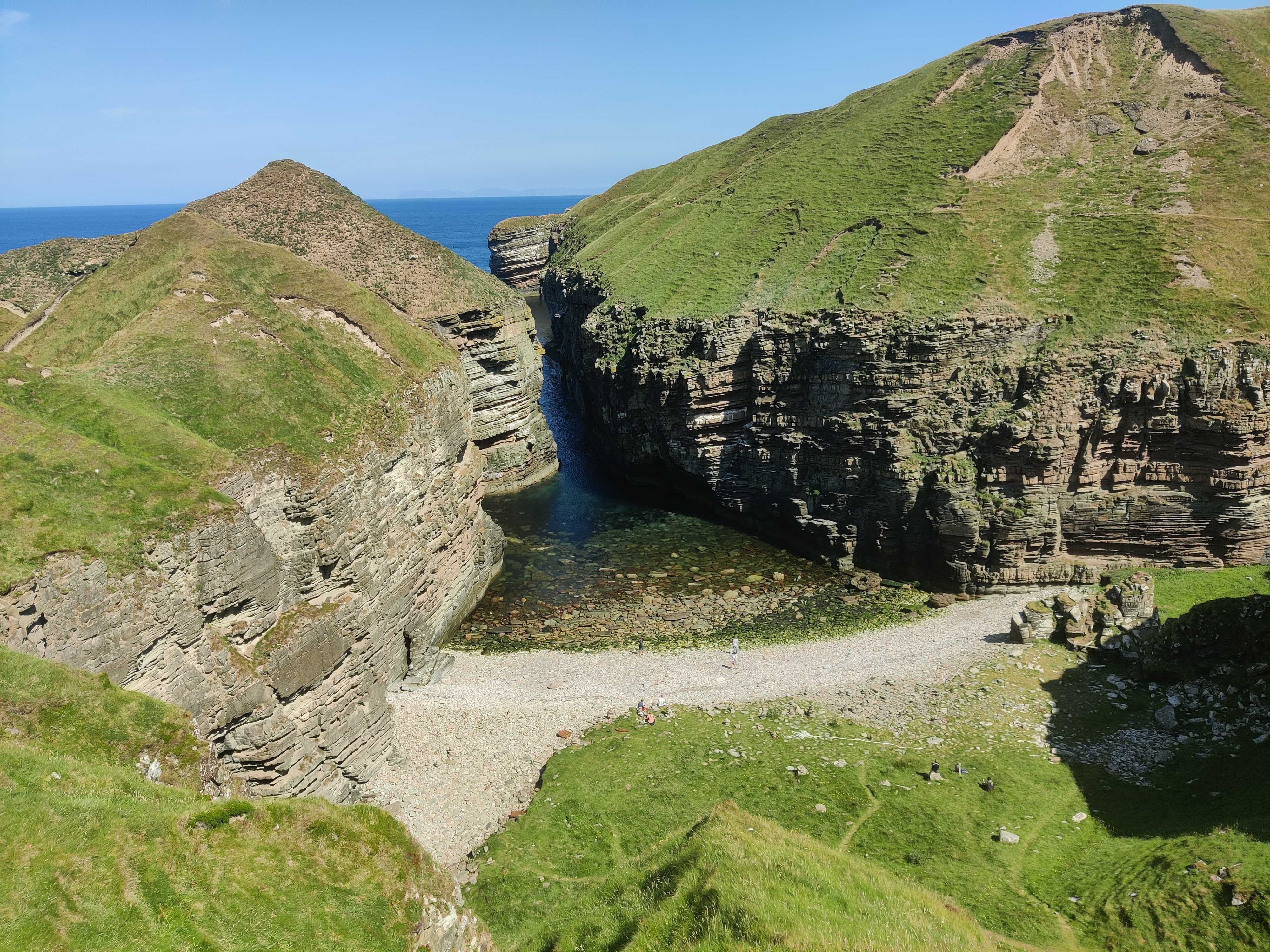 Park in the layby beside the 'Welcome to Caithness' sign on the A836, where a short but sometimes boggy walk (20m, grass track) will reward you with one of the county's natural wonders: in spring and summer, steep cliffs and a secluded cove are home to vast numbers of seabirds, including razorbills, guillemots, shags, and - the stars of the show - puffins!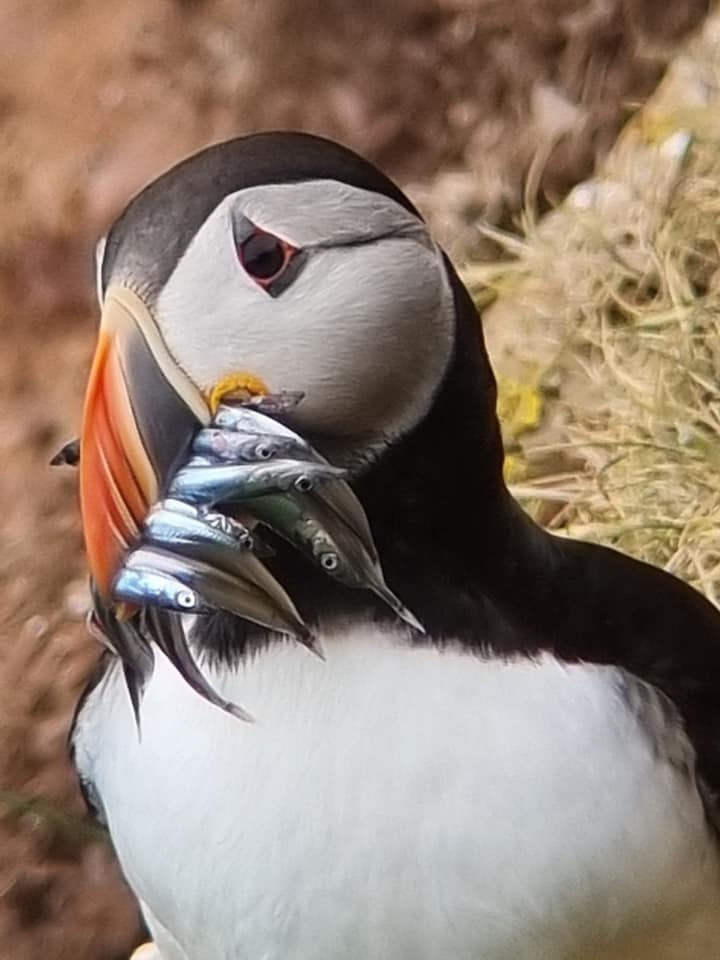 Farewell…till next time
If you've followed all five days of our suggested tour, "thank you" for spending time in Caithness. We hope you can now see why we're so proud of our home. We look forward to welcoming you back soon. In the meantime, enjoy the rest of your North Coast 500 journey and don't forget to tell your friends to come and visit Caithness for themselves.