Thurster Tower Dig!
17 July 2023
Category: Historical
CBP's Joy Rollinson describes her second archaeological outing at Thurster Tower, courtesy of Yarrows Heritage Trust!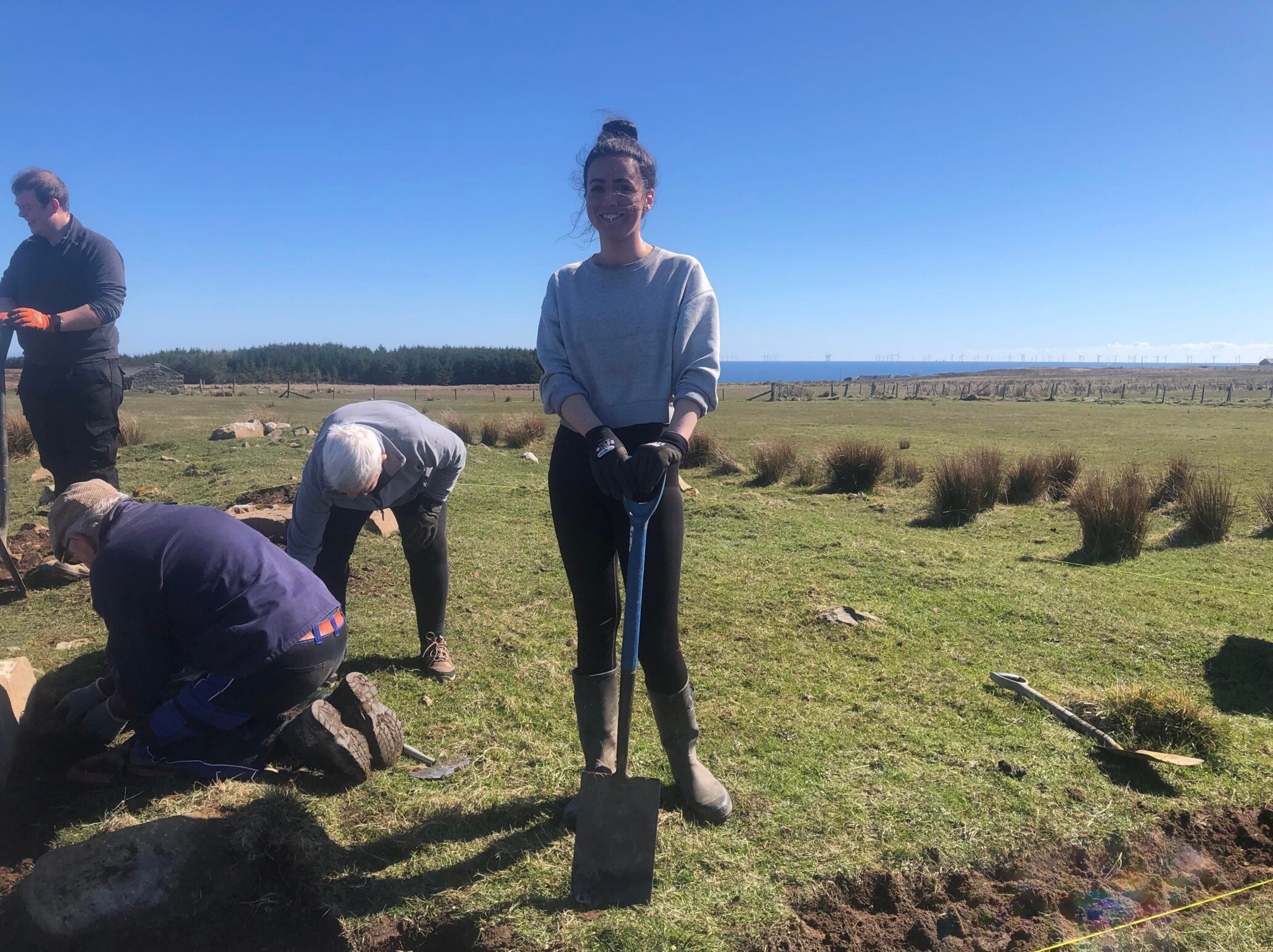 "On 15th April I took part in the Yarrows Heritage Trust excavation at Thurster, near Thrumster. I visited the excavation on the first day along with CBP'S newest member Olivia Warner.

The excavation was taking place to try and find the remains of Thurster Tower which was suspected to be in the area. Records of the tower date to as least the 1500s, and it is possible that it may have been similar to Ackergill Tower which is a medieval tower-house approximately 10 miles north of Thrumster. Old Ordnance Survey maps of the area show a building located where the excavation was taking place. This building, possibly Thurster Tower, became derelict sometime after the 1870s. It is thought that Thurster Tower was probably pulled down, and as was common for many old stone buildings in Caithness, its stones may have been re-used in constructing nearby buildings and dykes.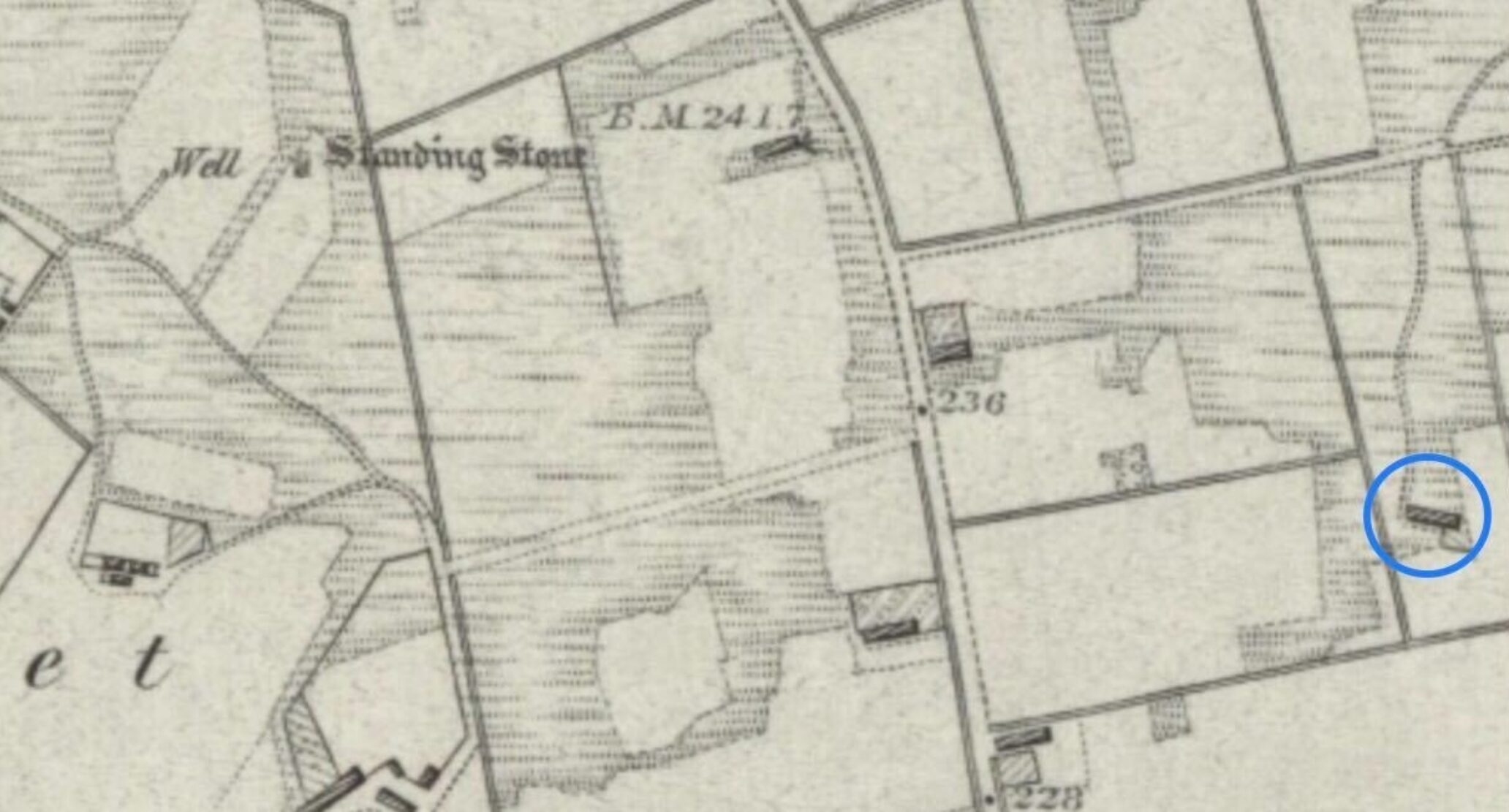 The site of the tower is located in a field currently being used for pasture, and when we arrived on site the remains of a rectangular structure could clearly be seen in the field, with a raised platform and lots of stones nearby.
As this was the first day of the dig it was really interested to see the process of beginning an excavation. The aim of the day was to see if traces of the outer walls of the tower could be uncovered. To do this a trench was dug at one end of the building, which involved sectioning off the area and then de-turfing.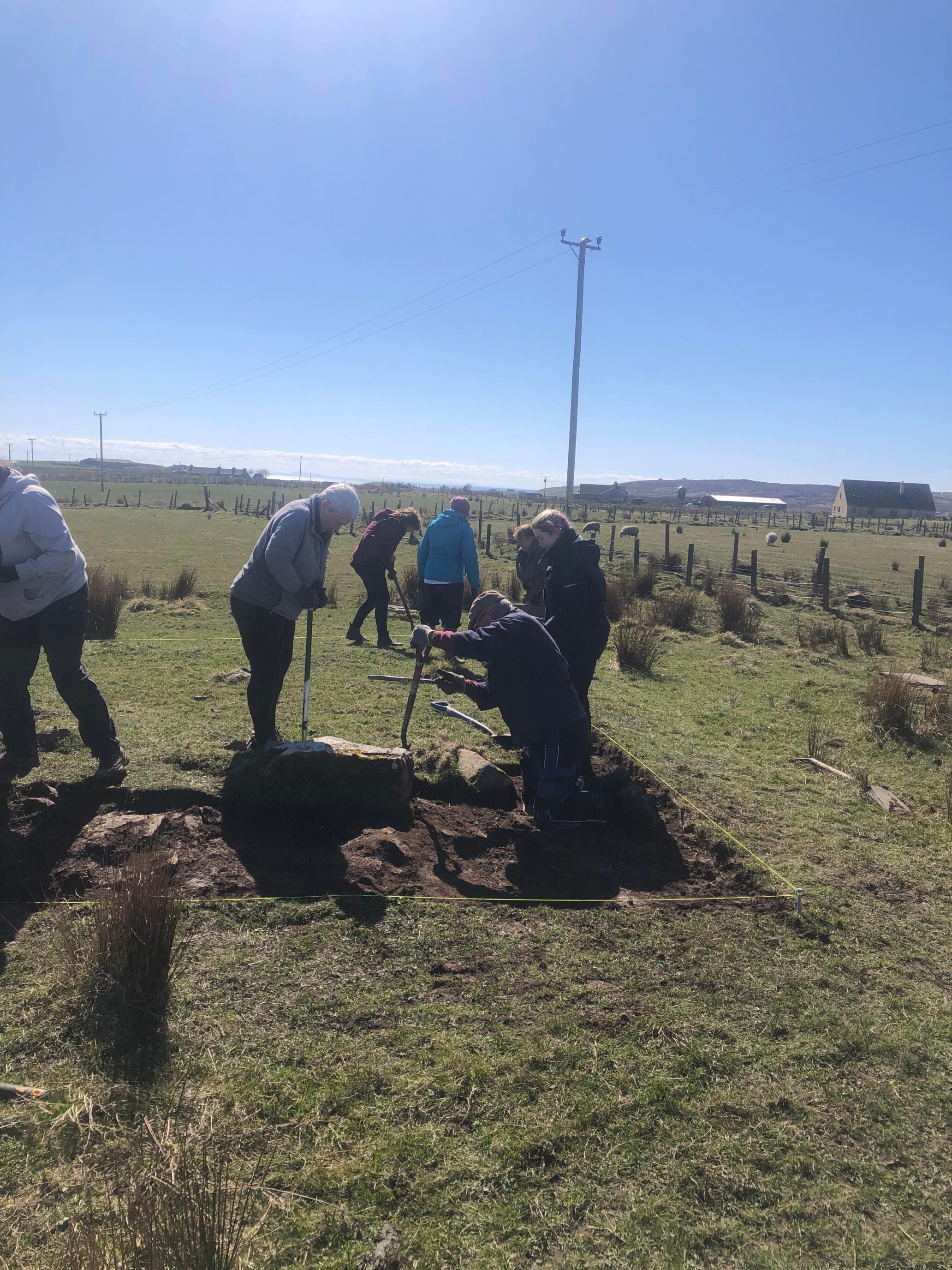 While lots of stones were uncovered, the outer walls of the tower could not be seen at the end of the first day. From what had been exposed however, areas were selected that were to be investigated further the following day.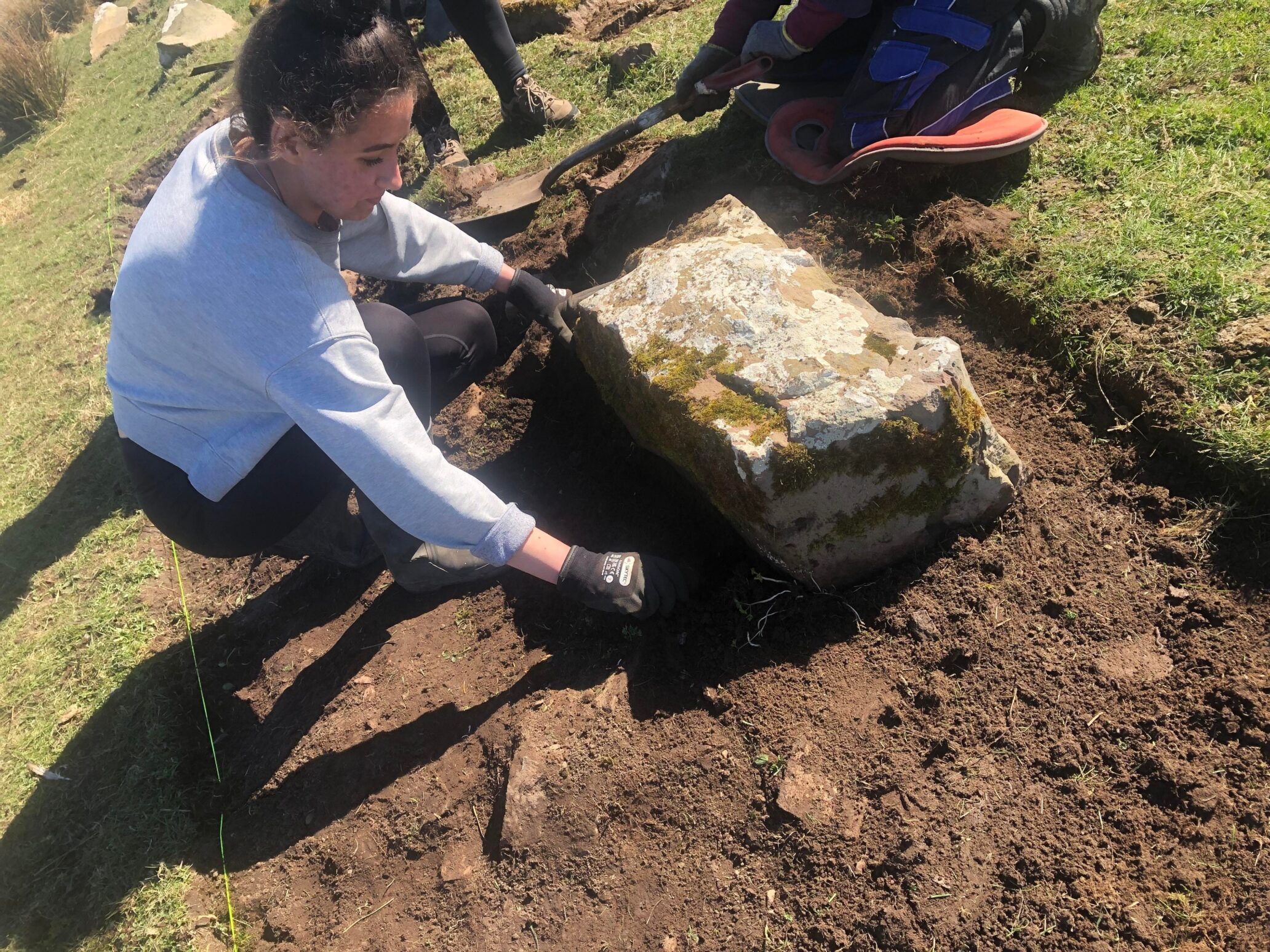 Over the week that the excavation took place more topsoil and rubble were removed and four trenches dug in total. Clear walls and features were exposed on the site, and an area of possible paving. A hearth was also uncovered on the sixth day in the first trench.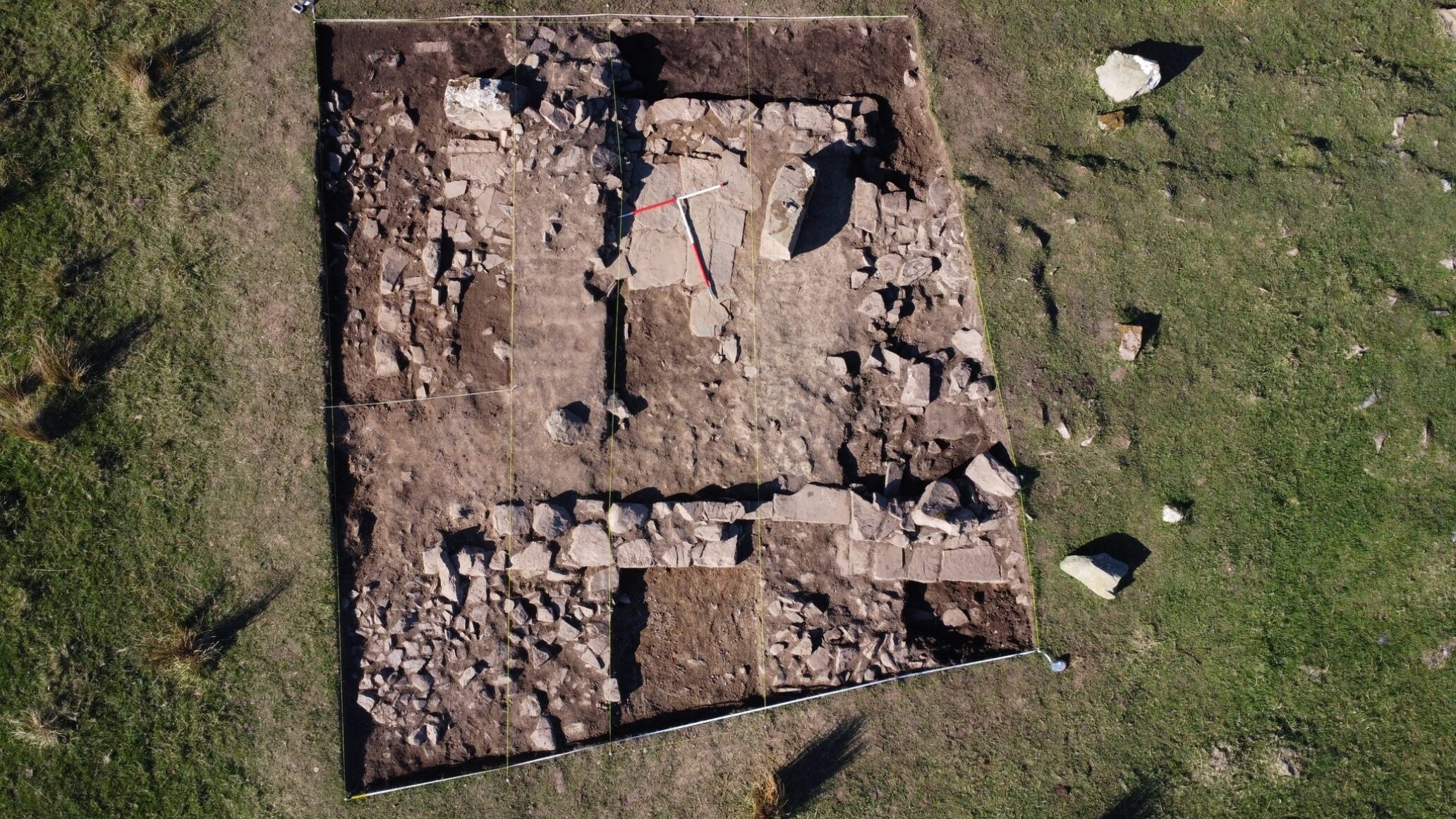 Being a history student it was exciting to be part of an excavation with a relatively modern date, and one which had historical evidence of its occupation. It was also really interesting to join the excavation on the first day and to follow the progress of the excavation through the week.
There was a large attendance at the excavation including archaeologists, students, and members of the community. On the last two days of the excavation the site was opened to the public, and after this the site it was completely backfilled and re-turfed.
References:
https://m.facebook.com/yarrowsheritagetrust
https://www.yarrowsheritagetrust.co.uk/thurster-community-excavation