Amazing Antiquarians! A New Blog Series
10 February 2022
Category: Historical
"𝘠𝘰𝘶 𝘩𝘢𝘷𝘦 𝘵𝘰 𝘴𝘵𝘶𝘥𝘺 𝘵𝘩𝘦 𝘱𝘢𝘴𝘵 𝘵𝘰 𝘶𝘯𝘥𝘦𝘳𝘴𝘵𝘢𝘯𝘥 𝘵𝘩𝘦 𝘱𝘳𝘦𝘴𝘦𝘯𝘵" - Carl Sagan
Wise words. And you know what, let's do that. Right now.
'Cos we're all about the past here at Caithness Broch Project. And so today we're embarking on a little meta-celebration of the past, where we celebrate the history of the study of...history!
We're celebrating 'antiquarianism' in a new blog series, with a wee look at some notable early archaeologists - also known as antiquarians - who investigated, explored or excavated brochs. Our little character bios are accompanied by charming illustrations by Morvern Anderson Art, helping to breathe some life into these half-forgotten characters. We think they are wonderful, so please do give Morvern a wee follow on her social media platforms:
We're so excited to tell you the story of our early broch archaeologists - just look at them all! How many do you recognise?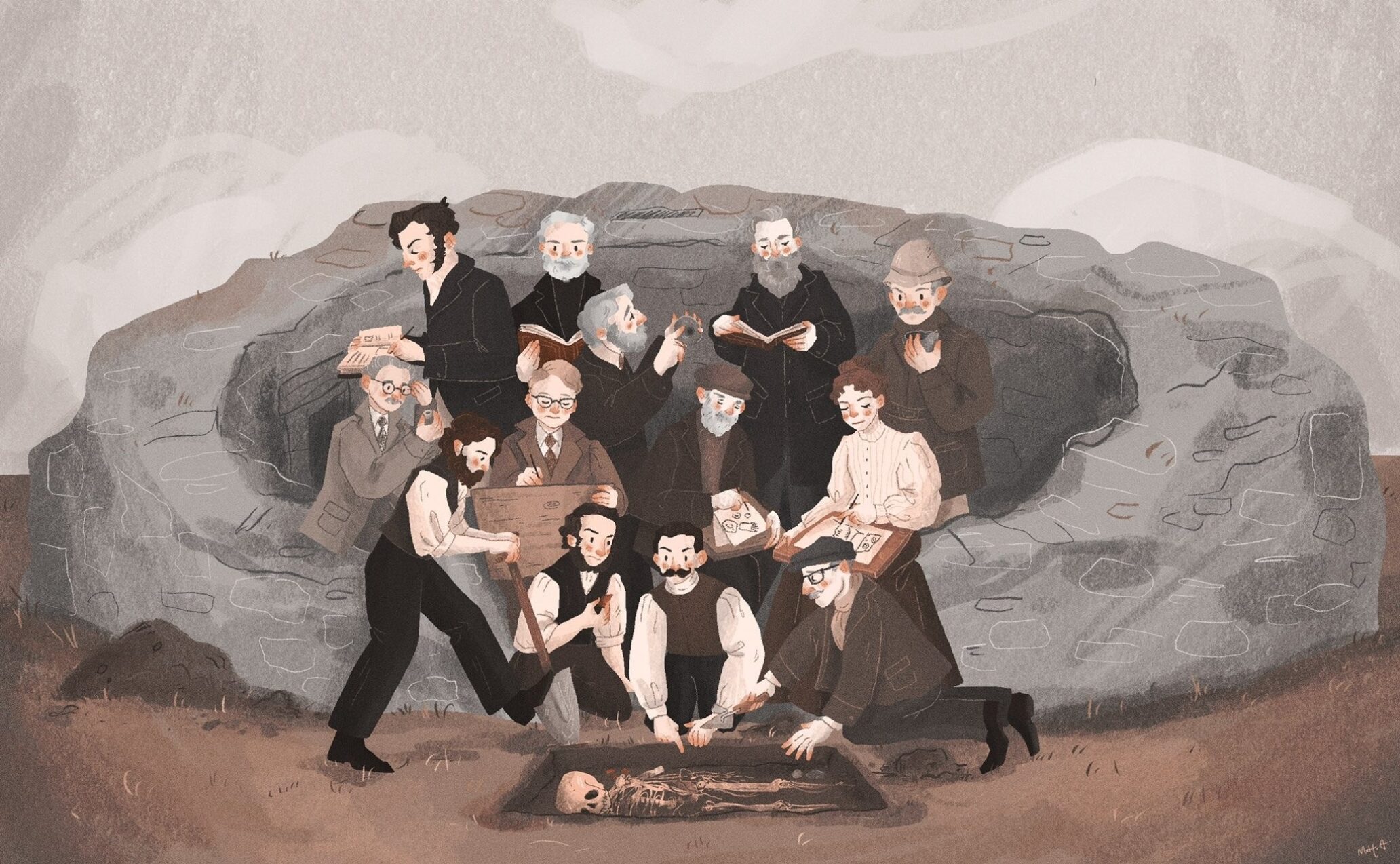 In this first post, however, we thought it would be prudent to discuss antiquarianism. What is it? What's an antiquarian? How old is archaeology? Well, stuff has been around for years, hasn't it? Like years and years. And old stuff has been around for like, YEARS. But what about the 𝘴𝘵𝘶𝘥𝘺 of old stuff? Academics, scientists, philosophers and other great thinkers have basically ruminated on the past for centuries: in fact, it may surprise you how long we've been interested in the past. It potentially goes all the way back to the Song Dynasty of Ancient China (around 1000 years ago!), where scholars analysed and catalogued a many great number of Bronze and Stone inscribed objects.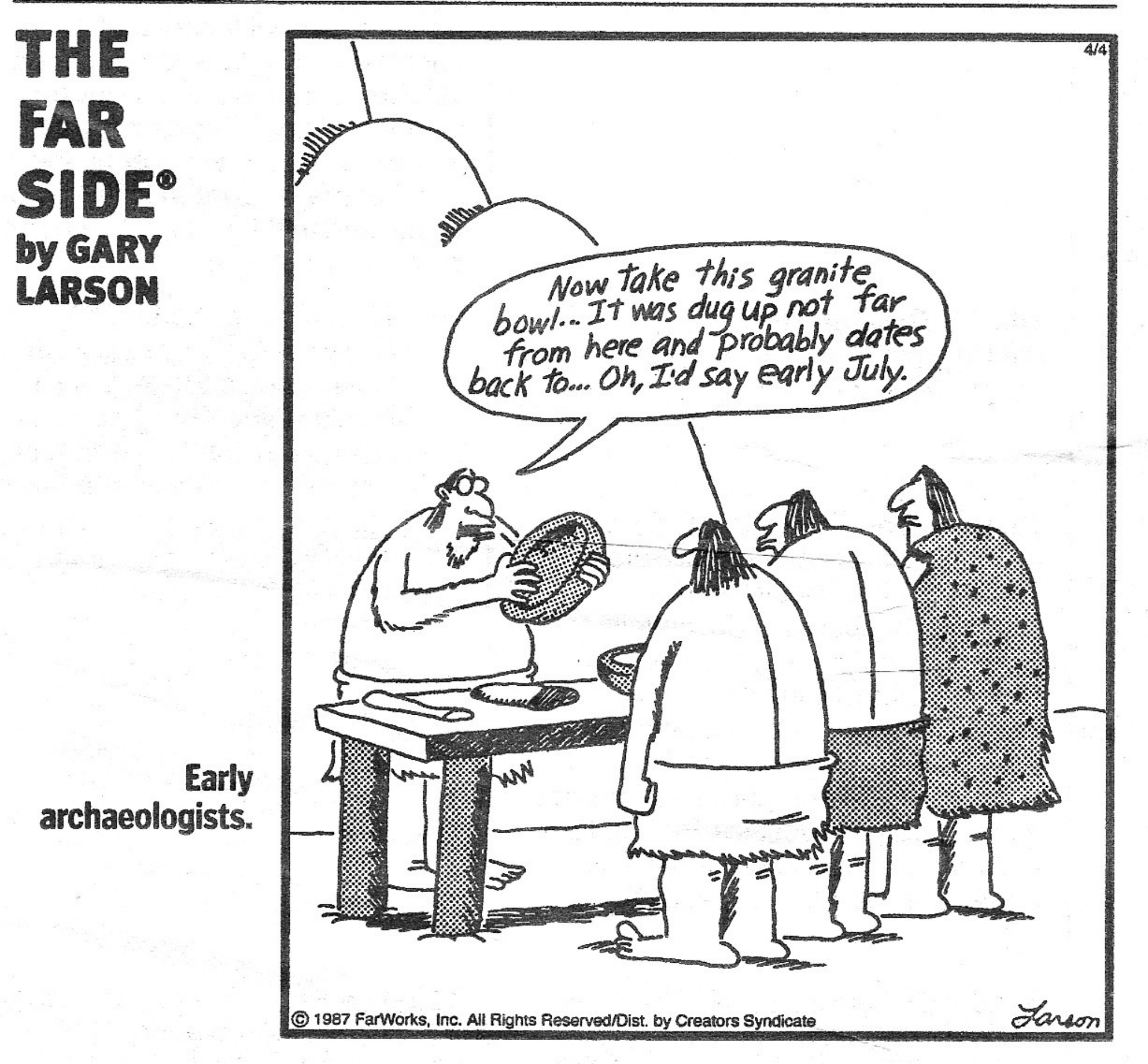 In Britain and Scotland, however, the idea of the study of the past developed, almost from one man, John Leland. Leland (1503 – 1552) studied at Cambrige, and was soon afterwards entrusted by Henry VIII to search for 'interesting or unusual books' in the libraries of all the religious houses of Britain. This quest for curiosities may have sparked off his future investigations, which were broadened to incorporate topography and antiquaries - i.e. ancient monuments - in a series of notebooks which became known as 'Itineraries'. In one, he remarks, quite wonderfully:
"𝘐 𝘩𝘢𝘷𝘦 𝘴𝘰 𝘵𝘳𝘢𝘷𝘦𝘭𝘪𝘥 𝘺𝘯 𝘺𝘰𝘸𝘳 𝘥𝘰𝘮𝘪𝘯𝘪𝘰𝘯𝘴 𝘣𝘰𝘰𝘵𝘩 𝘣𝘺 𝘵𝘩𝘦 𝘴𝘦 𝘤𝘰𝘴𝘵𝘦𝘴 𝘢𝘯𝘥 𝘵𝘩𝘦 𝘮𝘪𝘥𝘭𝘦 𝘱𝘢𝘳𝘵𝘦𝘴, 𝘴𝘱𝘢𝘳𝘪𝘯𝘨 𝘯𝘰𝘵𝘩𝘦𝘳 𝘭𝘢𝘣𝘰𝘳 𝘯𝘰𝘳 𝘤𝘰𝘴𝘵𝘦𝘴, 𝘣𝘺 𝘵𝘩𝘦 𝘴𝘱𝘢𝘤𝘦 𝘰𝘧 𝘵𝘩𝘦𝘴𝘦 𝘷𝘪. 𝘺𝘦𝘳𝘦𝘴 𝘱𝘢𝘴𝘵𝘦, 𝘵𝘩𝘢𝘵 𝘵𝘩𝘦𝘳𝘦 𝘪𝘴 𝘢𝘭𝘮𝘰𝘴𝘵𝘦 𝘯𝘰𝘵𝘩𝘦𝘳 𝘤𝘢𝘱𝘦, 𝘯𝘰𝘳 𝘣𝘢𝘺, 𝘩𝘢𝘷𝘦𝘯, 𝘤𝘳𝘦𝘬𝘦 𝘰𝘳 𝘱𝘦𝘦𝘳𝘦, 𝘳𝘪𝘷𝘦𝘳 𝘰𝘳 𝘤𝘰𝘯𝘧𝘭𝘶𝘦𝘯𝘤𝘦 𝘰𝘧 𝘳𝘪𝘷𝘦𝘳𝘴, 𝘣𝘳𝘦𝘤𝘩𝘦𝘴, 𝘸𝘢𝘴𝘤𝘩𝘪𝘴, 𝘭𝘢𝘬𝘦𝘴, 𝘮𝘦𝘳𝘦𝘴, 𝘧𝘦𝘯𝘯𝘺 𝘸𝘢𝘵𝘦𝘳𝘴, 𝘮𝘰𝘯𝘵𝘢𝘺𝘯𝘦𝘴, 𝘷𝘢𝘭𝘭𝘦𝘪𝘴, 𝘮𝘰𝘳𝘦𝘴, 𝘩𝘦𝘵𝘩𝘦𝘴, 𝘧𝘰𝘳𝘦𝘴𝘵𝘦𝘴, 𝘸𝘰𝘰𝘥𝘥𝘦𝘴, 𝘤𝘪𝘵𝘪𝘦𝘴, 𝘣𝘶𝘳𝘨𝘦𝘴, 𝘤𝘢𝘴𝘵𝘦𝘭𝘭𝘦𝘴, 𝘱𝘳𝘪𝘯𝘤𝘪𝘱𝘢𝘭𝘦 𝘮𝘢𝘯𝘰𝘳 𝘱𝘭𝘢𝘤𝘪𝘴, 𝘮𝘰𝘯𝘢𝘴𝘵𝘦𝘳𝘪𝘦𝘴, 𝘢𝘯𝘥 𝘤𝘰𝘭𝘭𝘦𝘨𝘦𝘴, 𝒃𝒖𝒕 𝑰 𝒉𝒂𝒗𝒆 𝒔𝒆𝒆𝒏𝒆 𝒕𝒉𝒆𝒎; 𝒂𝒏𝒅 𝒏𝒐𝒕𝒊𝒅 𝒚𝒏 𝒔𝒐 𝒅𝒐𝒊𝒏𝒈 𝒂 𝒉𝒐𝒍𝒆 𝒘𝒐𝒓𝒍𝒅𝒆 𝒐𝒇 𝒕𝒉𝒊𝒏𝒈𝒆𝒔 𝒗𝒆𝒓𝒚 𝒎𝒆𝒎𝒐𝒓𝒂𝒃𝒍𝒆."
Which, if you ask me, seems very wise and just about sums up the sense of wonder only acquired when you visit an archaeological site for the first time! Indeed, Leland would make note of ancient sites and monuments, remarking on Saxon and Roman developments - and objects - at a number of towns and villages. He even got his hands dirty, pulling stones from an ancient wall at Burrough Hill to understand whether they were mortared or not: the significance here is that the account of these walls are sometimes regarded as the earliest archaeological field report!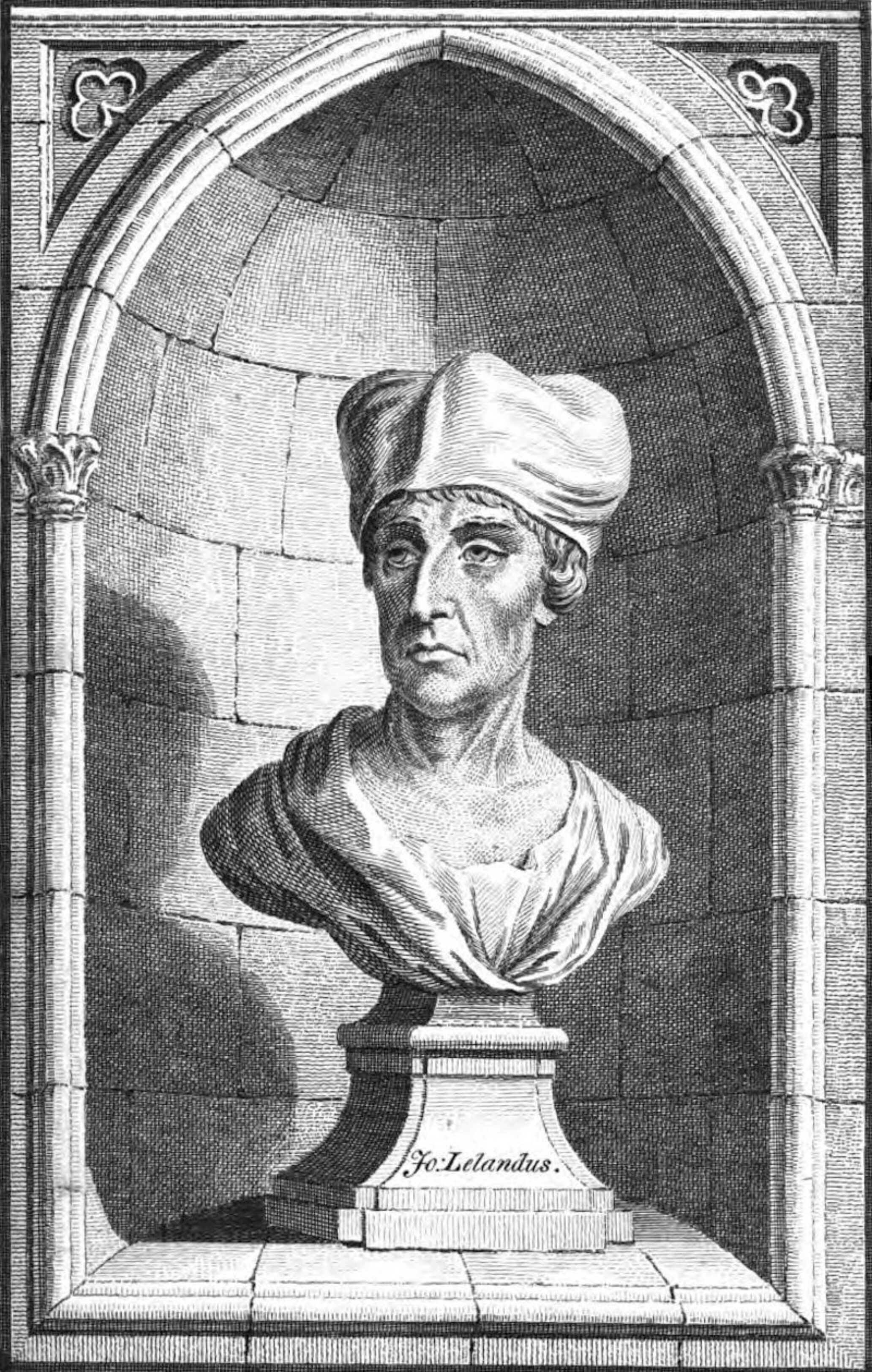 But... why? Why did that happen? Well, that's maybe a little much to discuss in this post: but recording, analysing, cataloguing - it's all to do with making sense of our world, it's a natural thing to want to accomplish. And, as Europe embraced Renaissance ideas and practices, a greater understanding of the past was desired. It's as natural as wanting to know what that bird was, what star that is, where the HELL DID I PUT MY KEYS GOD THEY WERE HERE A SECOND AGO and what's over that hill.
We know because we can. As Carl Linnaeus wisely states:"𝘐𝘯 𝘯𝘢𝘵𝘶𝘳𝘢𝘭 𝘴𝘤𝘪𝘦𝘯𝘤𝘦 𝘵𝘩𝘦 𝘱𝘳𝘪𝘯𝘤𝘪𝘱𝘭𝘦𝘴 𝘰𝘧 𝘵𝘳𝘶𝘵𝘩 𝘰𝘶𝘨𝘩𝘵 𝘵𝘰 𝘣𝘦 𝘤𝘰𝘯𝘧𝘪𝘳𝘮𝘦𝘥 𝘣𝘺 𝘰𝘣𝘴𝘦𝘳𝘷𝘢𝘵𝘪𝘰𝘯."
Antiquarianism developed further in the 19th and 20th centuries, and by this point began to delineate from 'history'; antiquaries taking more of an interest in the material world (whether this was documents, monuments or artefacts), with 'cabinets of curiosities' springing up across Europe: forerunners to museums, stuffed to the gunnels with anything weird and wonderful, and which would showcase the 'worldliness' and sophistication of their owner. Often these objects were ill-gotten. Sometimes they were VERY ill-gotten. Some of it was probably gotten.
Alongside these collections of old stuff was another similar collection - this time of old stuffy (and usually wealthy) white men; several Societies of Antiquaries, organisations who sought to advance and promote the learning and research into the past were formulated in the 18th and 19th centuries, including the Society of Antiquaries of London (1707) and the Society of Antiquaries of Scotland (1780). They are now, however, much more diverse and inclusive, reflecting the way in which our collective study of the past has developed!
These men were responsible for exploring and excavating ancient sites. However, their understanding of context and the important of recording meant that digging often led to destruction: this was a clandestine form of archaeology, a practice in its infancy. Wall-chasing and cries of "OOH SHINEH GOLD!" were all too common.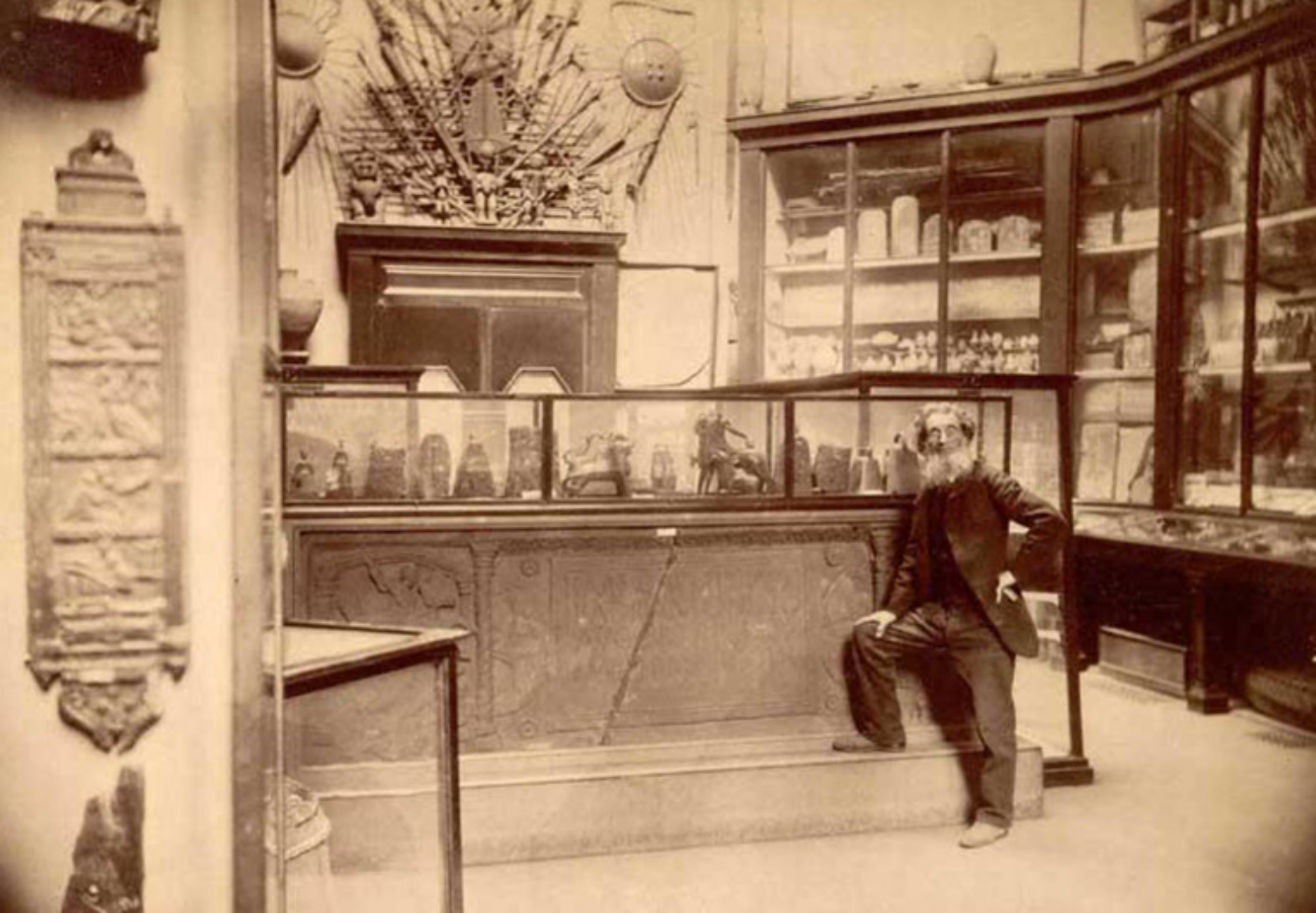 Antiquarianism as a study is now witheringly viewed, and associated with a lack of contextual understanding for the past - but from this study sprung forth our modern study of our material past: rigorous archaeological techniques and recording methods which enable a more robust and exact understanding of... well, just about everything that came to be.
And that understanding was hard-earned through the efforts of men (and women!) whose wonder and curiosity drove them onwards (and underground). I think, really, in this case, it is only fitting to end this introduction with some more wise words:
"𝘔𝘪𝘳𝘢𝘤𝘭𝘦𝘴 𝘦𝘢𝘤𝘩 𝘢𝘯𝘥 𝘦𝘷𝘦𝘳𝘺𝘸𝘩𝘦𝘳𝘦 𝘺𝘰𝘶 𝘭𝘰𝘰𝘬
𝘈𝘯𝘥 𝘯𝘰𝘣𝘰𝘥𝘺 𝘩𝘢𝘴 𝘵𝘰 𝘴𝘵𝘢𝘺 𝘸𝘩𝘦𝘳𝘦 𝘵𝘩𝘦𝘺 𝘱𝘶𝘵
𝘛𝘩𝘪𝘴 𝘸𝘰𝘳𝘭𝘥 𝘪𝘴 𝘺𝘰𝘶𝘳𝘴, 𝘧𝘰𝘳 𝘺𝘰𝘶 𝘵𝘰 𝘦𝘹𝘱𝘭𝘰𝘳𝘦
𝘐𝘵'𝘴 𝘯𝘰𝘵𝘩𝘪𝘯𝘨 𝘣𝘶𝘵 𝘮𝘪𝘳𝘢𝘤𝘭𝘦𝘴 𝘣𝘦𝘺𝘰𝘯𝘥 𝘺𝘰𝘶𝘳 𝘥𝘰𝘰𝘳"
- Insane Clown Posse