Amazing Antiquarian #1: Alexander Henry Rhind
10 February 2022
Category: Historical
Well here it is. Your first Amazing Antiquarian, with a lovely illustration by Morvern Anderson Art!
Who is the OG? Just who is the GOAT? Is it Cristiano Ronaldo, the Portuguese superstar? Or perhaps is it the incomparable Lionel Messi?Or, maybe, just maybe, it's the man, the myth, the legend Andrew Considine?Well, I'm sorry to say, but you're WRONG.⁽ᴬˡᵗʰᵒᵘᵍʰ ᶜᵒⁿˢⁱᵈⁱⁿᵉ ᵈᵒᵉˢ ᶜᵒᵐᵉ ᵖʳᵉᵗᵗʸ ᶜˡᵒˢᵉ ᵗᵇᶠ⁾
Today we are talking about one of the ALL TIME GREATS of Scottish archaeology, and someone who receives not nearly enough credit and recognition for some of his AMAZING achievements - which are made all the more impressive considering he tragically only lived to 30!We are of course talking about Alexander Henry Rhind (1833 - 1863).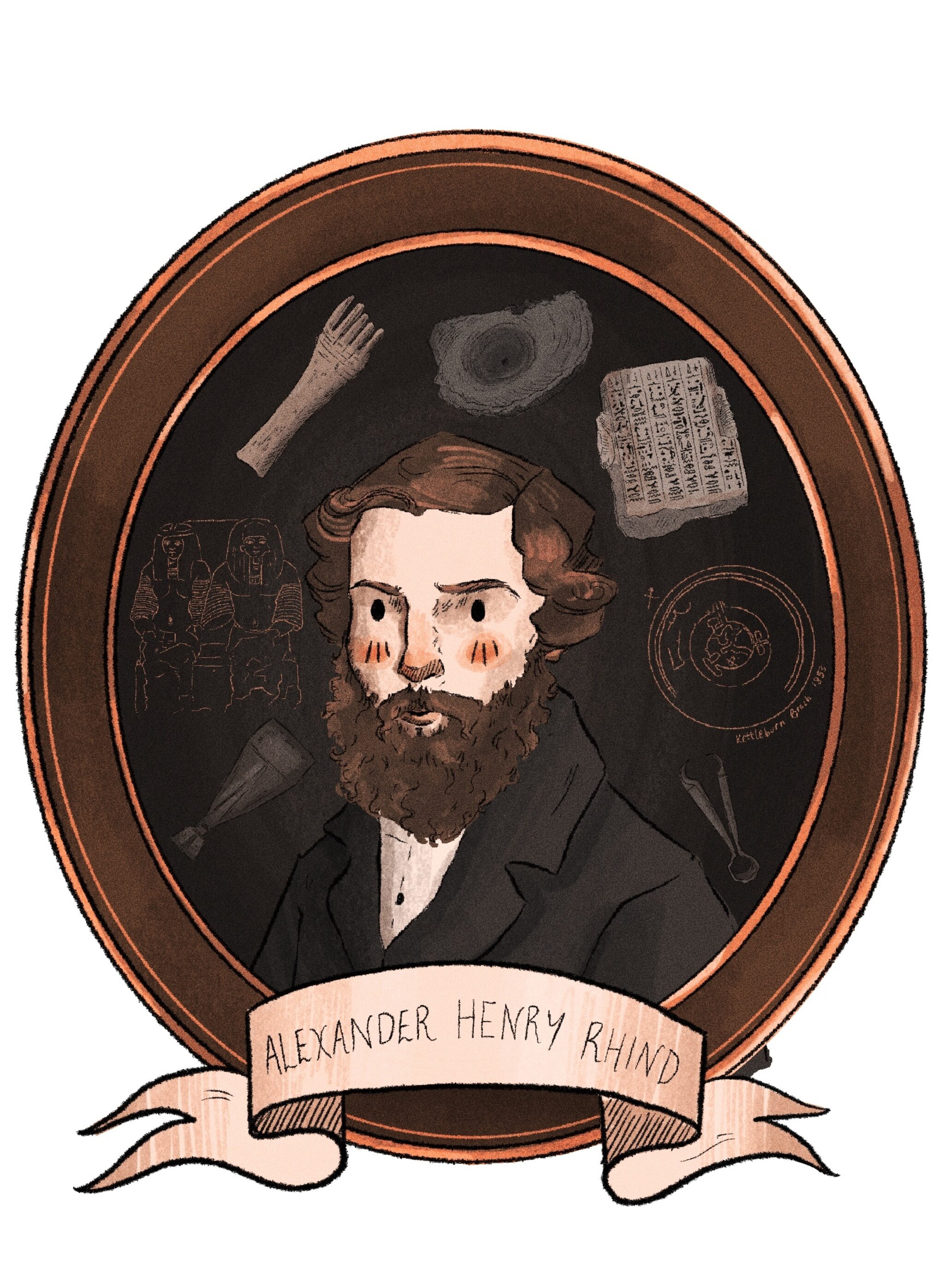 Rhind, who preferred to be known by his middle name 'Henry', is one of our absolute favourites here at Broch Central. But why are we so enamoured with this particular antiquarian? Well, here are 𝐅𝐈𝐕𝐄 things we want you to know:
1) 𝙃𝙀'𝙎 𝙁𝙍𝙊𝙈 𝘾𝘼𝙄𝙏𝙃𝙉𝙀𝙎𝙎!
Rhind was born in 1833 at Sibster, the son of a wealthy Wick banker, Josiah Rhind (1794 - 1858). He would attend Edinburgh University between 1848 - 1850, where he may have been inspired to study archaeology under the tutelage of Cosmo Innes (𝘧𝘶𝘯 𝘧𝘢𝘤𝘵: 𝘐𝘯𝘯𝘦𝘴 𝘸𝘢𝘴 𝘢 𝘮𝘦𝘮𝘣𝘦𝘳 𝘰𝘧 𝘵𝘩𝘦 𝘌𝘥𝘪𝘯𝘣𝘶𝘳𝘨𝘩 𝘊𝘢𝘭𝘰𝘵𝘺𝘱𝘦 𝘊𝘭𝘶𝘣, 𝘵𝘩𝘦 𝘧𝘪𝘳𝘴𝘵 𝘱𝘩𝘰𝘵𝘰𝘨𝘳𝘢𝘱𝘩𝘺 𝘤𝘭𝘶𝘣 𝘪𝘯 𝘵𝘩𝘦 𝘸𝘰𝘳𝘭𝘥!)
Rhind would return to Caithness in 1853, where he would become the first person to...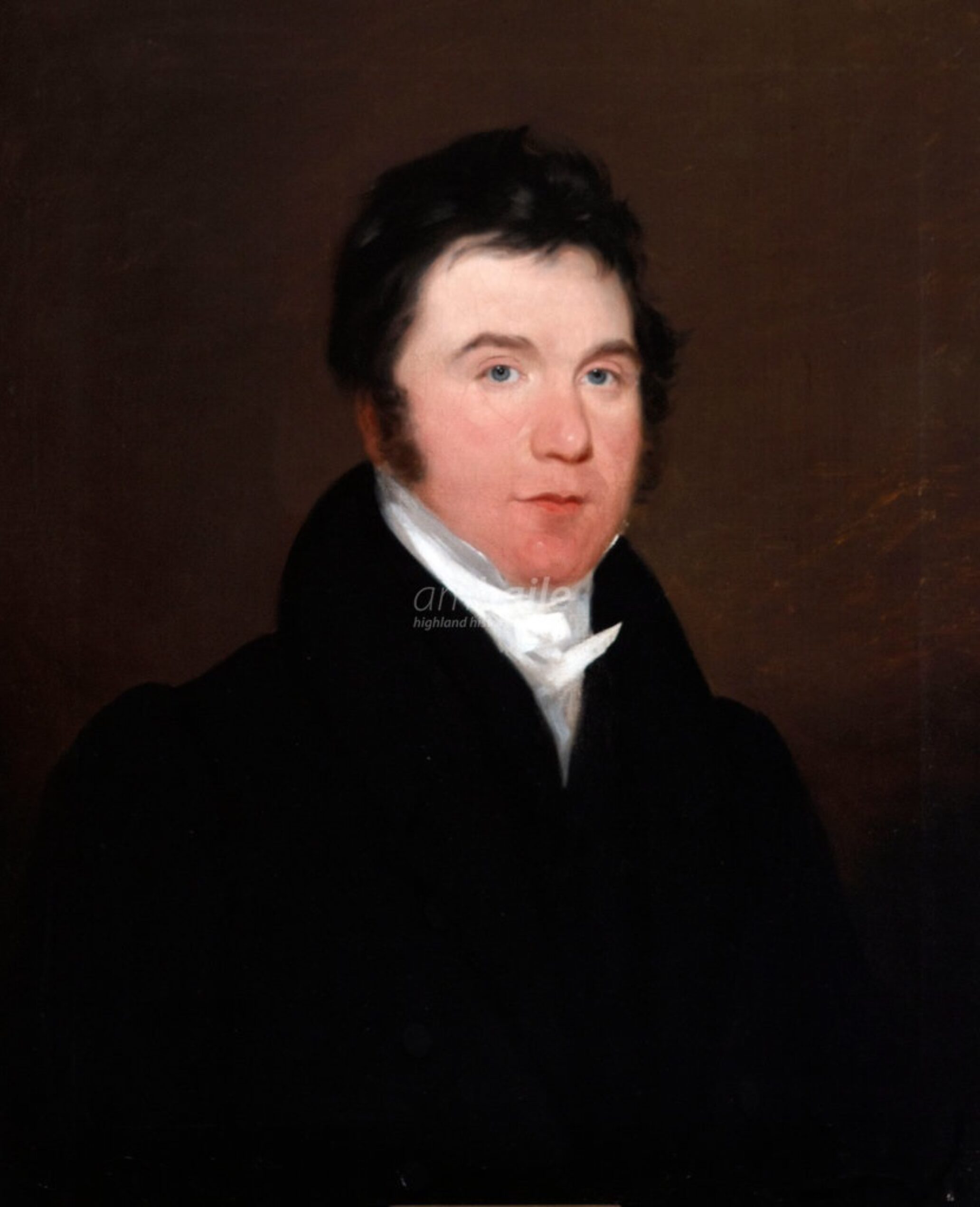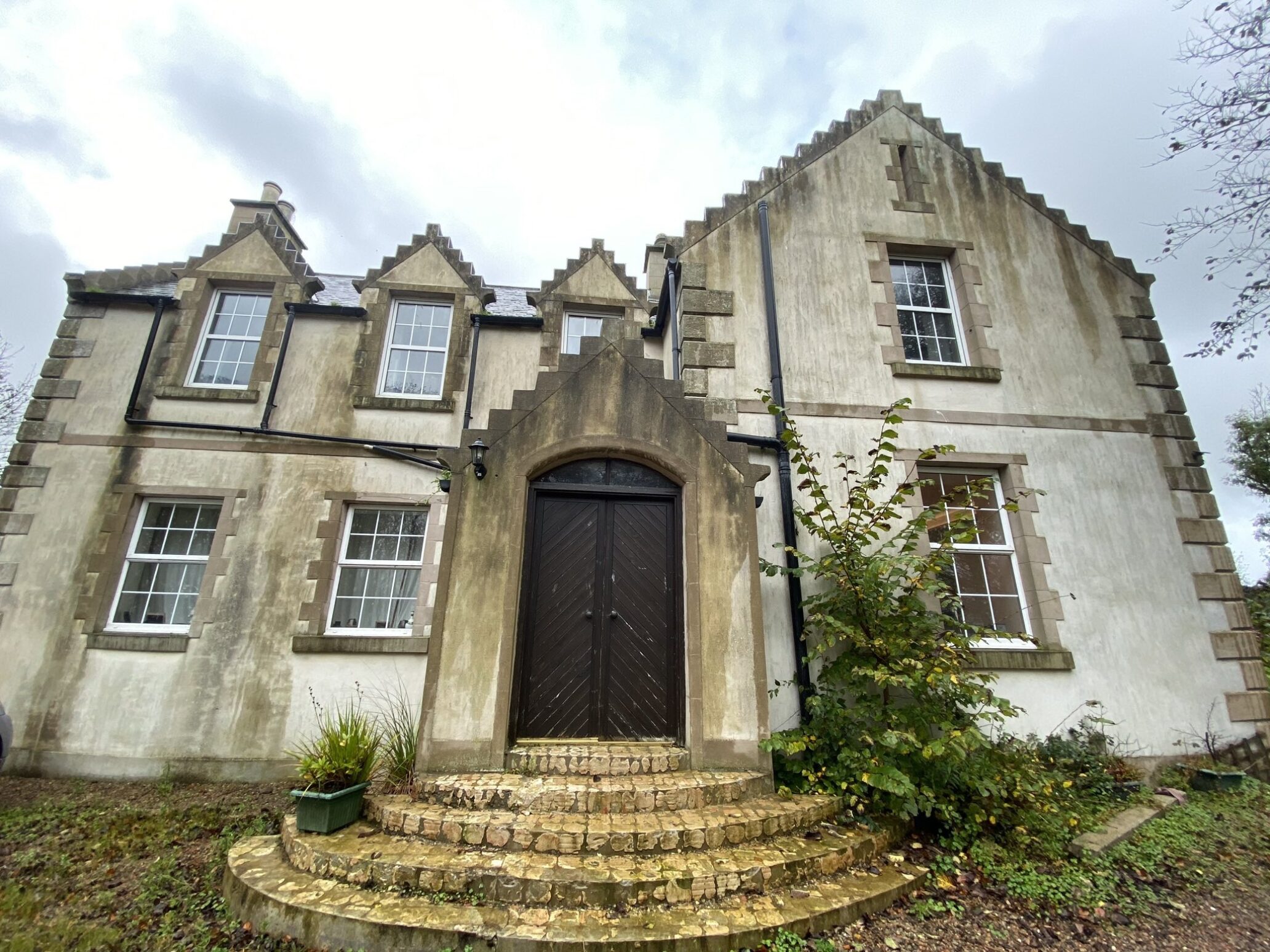 2) 𝙎𝙮𝙨𝙩𝙚𝙢𝙖𝙩𝙞𝙘𝙖𝙡𝙡𝙮 𝙚𝙭𝙘𝙖𝙫𝙖𝙩𝙚 𝙖 𝙗𝙧𝙤𝙘𝙝!
On his return to Caithness in 1853, Rhind became the the first person to systematically excavate a broch: antiquarians are all to often derided and disparaged for their efforts. Rhind, however, was much more scientifically-minded his own archaeological attempts, and is noted for taking the time and care to record and detail his digs, as well as the objects which were uncovered. Indeed, we should be doubly thankful for Rhind's decision to return to Caithness to excavate: he managed to persuade a farmer to excavate Kettleburn Broch before it was destroyed, destined to be lost forever for just a few square metres of agriculture. An early example of a rescue excavation!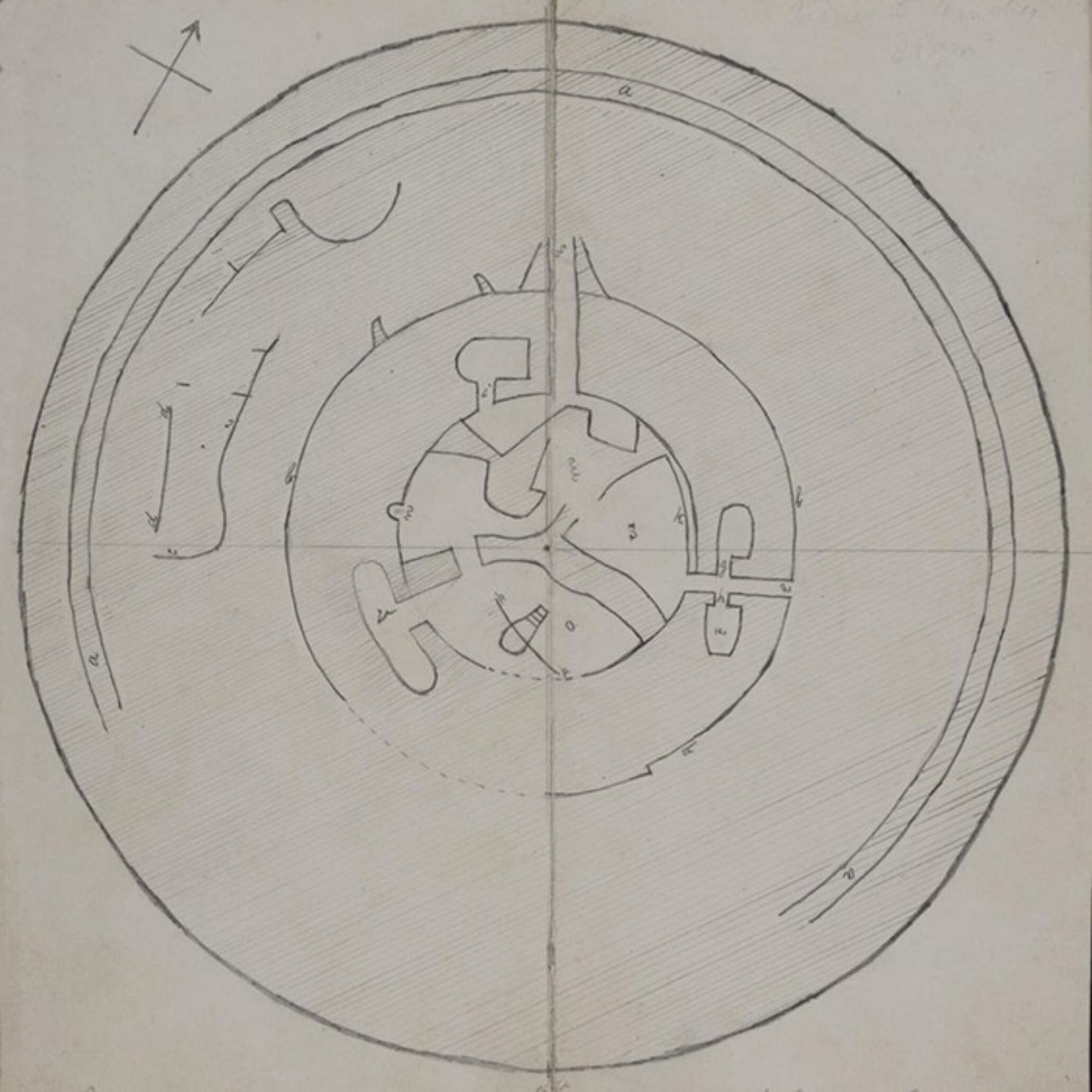 Henry persuaded the farmer to let him excavate there first, and, over the next three months, his team dug carefully and methodically, recording everything that was found. As noted by Margaret Maitland (who researched Rhind's life in far greater detail - a great talk can be found at the bottom of this link)The relics included a pair of bronze tweezers (late Celtic design), a bone comb, stone balls, discs, whetstones, pieces of querns, fragments of coarse unornamented pottery, iron implements, human remains and osseous remains of bos longifrons, deer, whale and seal. These items were later donated the National Museums Scotland (then known as the National Museums of Antiquities of Scotland).
As noted by Margaret Maitland (who researched Rhind's life in far greater detail - a great talk on Rhind by Margaret can be found here), Rhind brought a 'holistic' approach to archaeology. Using these skills and abilities, Rhind made a name for himself, and was invited by the Society of Antiquaries of Scotland to excavate in Egypt in 1855 (aged only 22!), making him...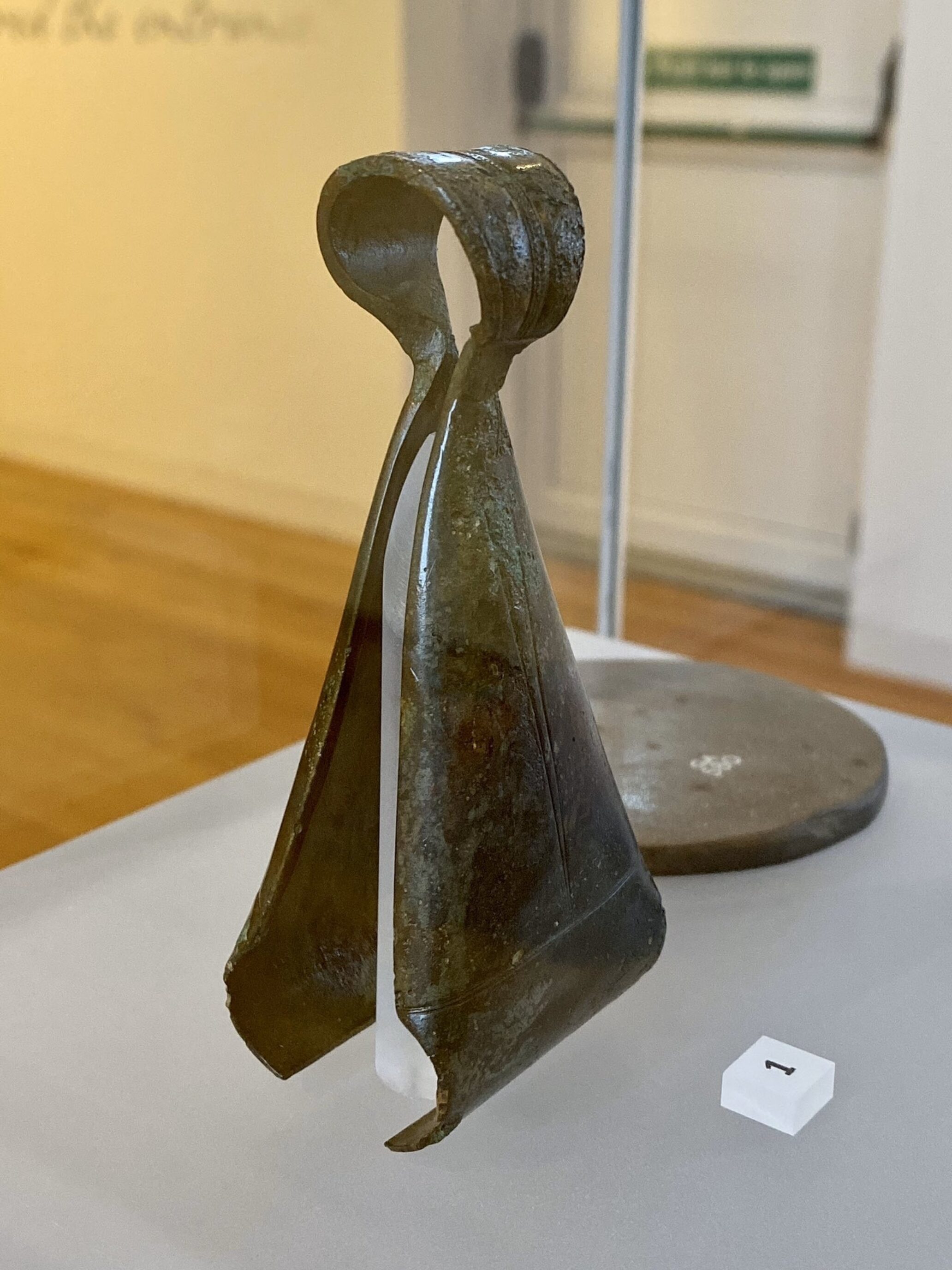 3) 𝙏𝙝𝙚 𝙛𝙞𝙧𝙨𝙩 𝙚𝙭𝙥𝙚𝙧𝙞𝙚𝙣𝙘𝙚𝙙 𝙖𝙧𝙘𝙝𝙖𝙚𝙤𝙡𝙤𝙜𝙞𝙨𝙩 𝙩𝙤 𝙚𝙭𝙘𝙖𝙫𝙖𝙩𝙚 𝙞𝙣 𝙀𝙜𝙮𝙥𝙩!
For years Egypt had been subjected to the whims of looters and tomb-raiders, with countless treasures stolen or taken into private collections - or even destroyed.
Rhind, however, was a much more considerate and delicate antiquarian. He carefully recorded objects found within tombs, creating beautiful illustrations which detailed where objects were found. This helped to paint a picture of how they had been deposited, and how they might have been used. An example of this is 'The Rhind Tomb' (as it is now known), built around 1290 BC for a Chief of Police and his wife. The tomb had subsequently reused by other Egyptians for over a thousand years, and was finally sealed in the early Roman era with another family burial.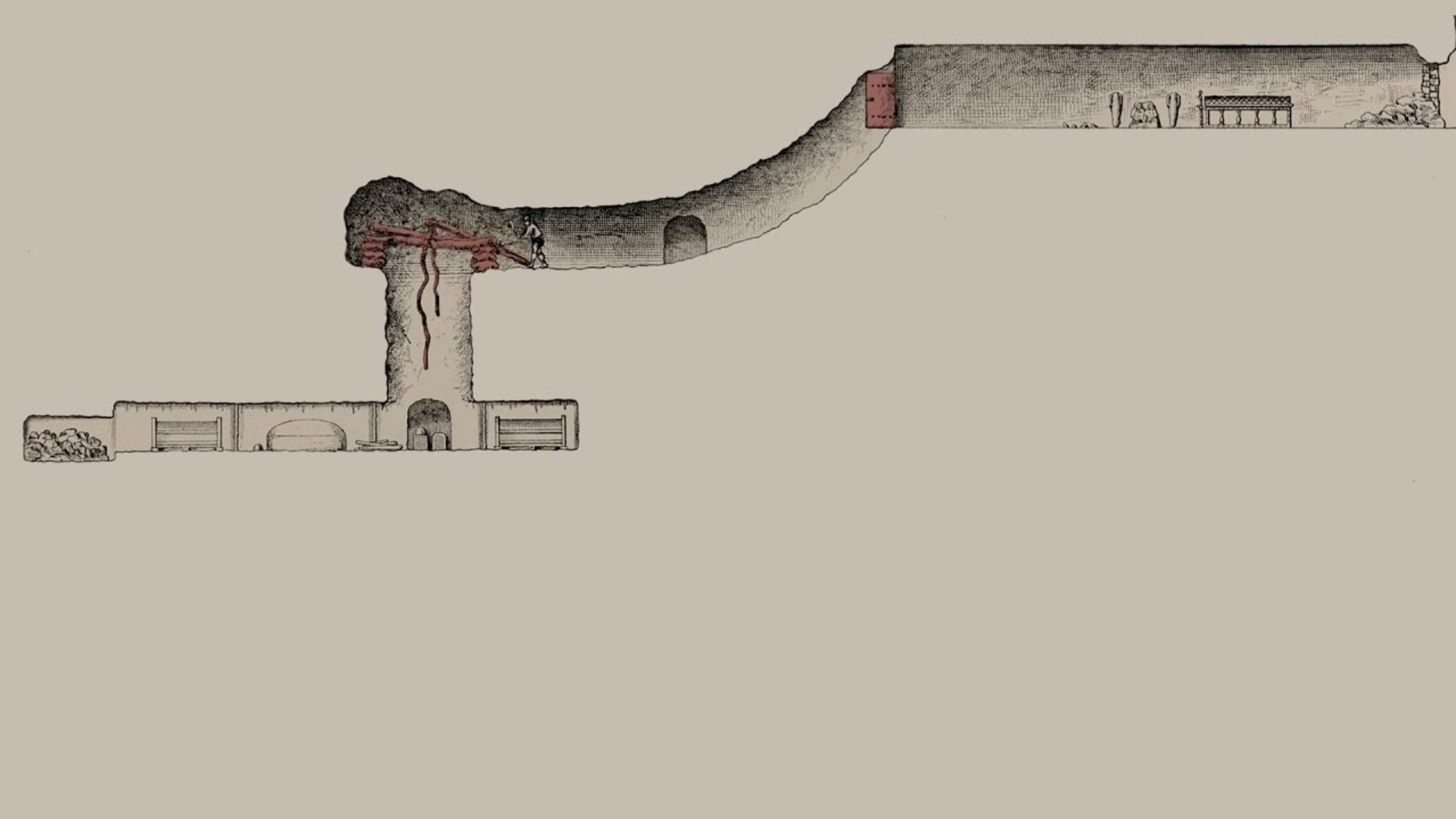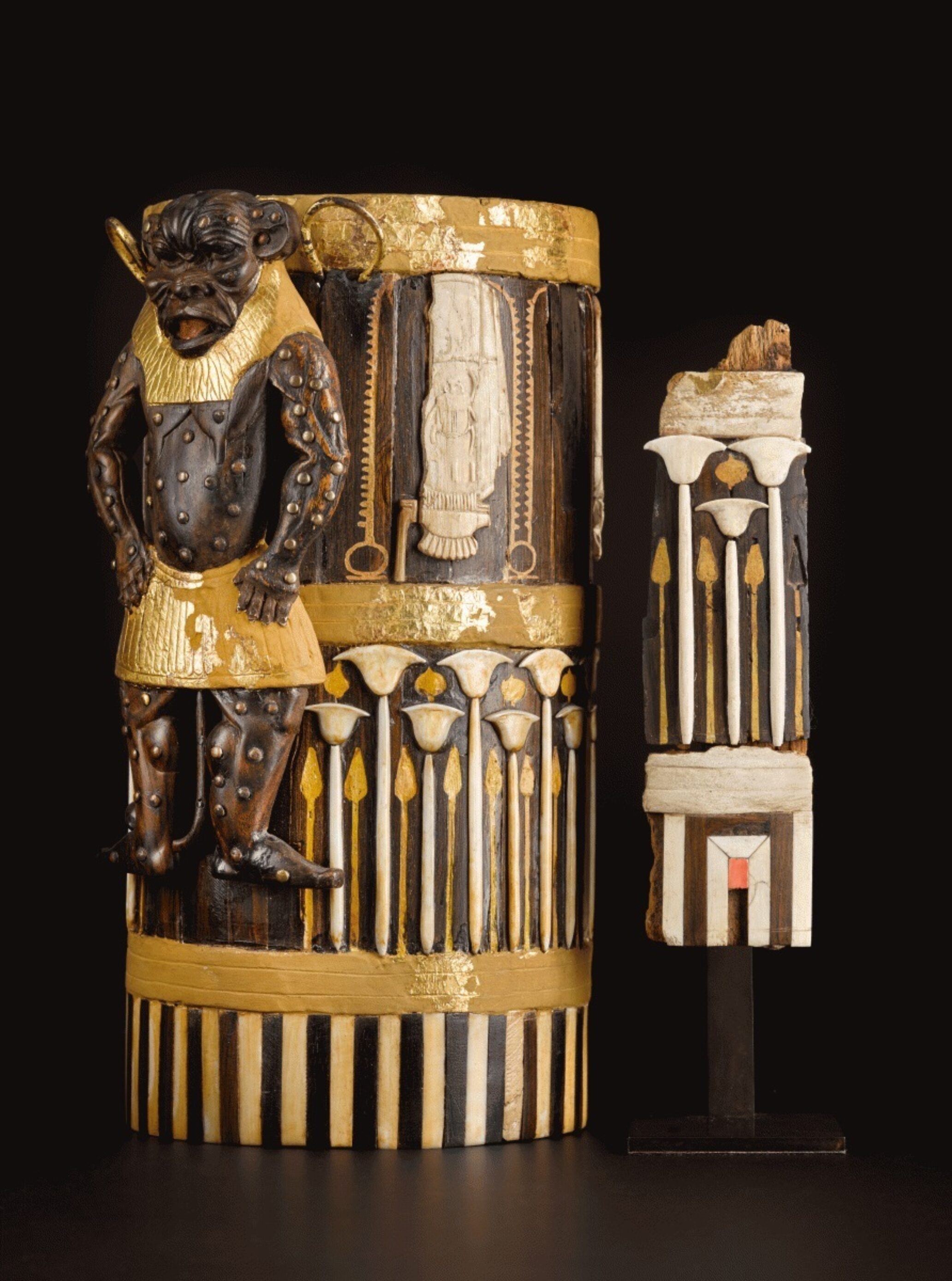 His methods meant that he was the first person to excavate in Egypt scientifically and archaeologically - quite a feat for just a wee Wick loon. But, you can take the loon out of Wick, but you canna take Wick out of the loon, for Rhind was quite a vocal antagonist when it came to voicing his opinions on the methods of other antiquarian groups who were active in Egypt. Remarking on a Prussian expedition, Rhind despaired:
"𝘌𝘷𝘦𝘳𝘺𝘸𝘩𝘦𝘳𝘦 [𝘛𝘩𝘦 𝘗𝘳𝘶𝘴𝘴𝘪𝘢𝘯𝘴] 𝘮𝘢𝘥𝘦 𝘧𝘳𝘦𝘦 𝘶𝘴𝘦 𝘰𝘧 𝘵𝘩𝘦 𝘩𝘢𝘮𝘮𝘦𝘳 𝘢𝘯𝘥 𝘤𝘳𝘰𝘸𝘣𝘢𝘳, 𝘢𝘯𝘥 𝘪𝘧 𝘩𝘢𝘭𝘧 𝘵𝘩𝘦 𝘢𝘣𝘴𝘦𝘯𝘵 𝘨𝘳𝘰𝘶𝘱𝘴 𝘪𝘯 𝘵𝘰𝘮𝘣𝘴 𝘢𝘯𝘥 𝘵𝘦𝘮𝘱𝘭𝘦𝘴, 𝘸𝘩𝘰𝘴𝘦 𝘳𝘦𝘮𝘰𝘷𝘢𝘭 𝘪𝘴 𝘢𝘵𝘵𝘳𝘪𝘣𝘶𝘵𝘦𝘥 𝘵𝘰 𝘋𝘳. 𝘓𝘦𝘱𝘴𝘪𝘶𝘴, 𝘸𝘦𝘳𝘦 𝘤𝘢𝘳𝘳𝘪𝘦𝘥 𝘰𝘧𝘧 𝘣𝘺 𝘩𝘪𝘮, 𝘩𝘦 𝘤𝘦𝘳𝘵𝘢𝘪𝘯𝘭𝘺 𝘥𝘦𝘢𝘭𝘵 𝘸𝘪𝘵𝘩 𝘵𝘩𝘦 𝘮𝘰𝘯𝘶𝘮𝘦𝘯𝘵𝘴 𝘸𝘪𝘵𝘩 𝘯𝘰 𝘴𝘱𝘢𝘳𝘪𝘯𝘨 𝘩𝘢𝘯𝘥...𝘵𝘰 𝘣𝘳𝘪𝘯𝘨 𝘵𝘩𝘦 𝘳𝘶𝘪𝘯𝘴 𝘱𝘪𝘦𝘤𝘦𝘮𝘦𝘢𝘭 𝘵𝘰 𝘌𝘶𝘳𝘰𝘱𝘦 𝘮𝘪𝘨𝘩𝘵 𝘣𝘦 𝘢𝘴 𝘢𝘥𝘷𝘪𝘴𝘢𝘣𝘭𝘦 𝘢𝘴 𝘵𝘰 𝘣𝘳𝘦𝘢𝘬 𝘰𝘧𝘧 𝘵𝘩𝘦 𝘮𝘰𝘶𝘭𝘥𝘪𝘯𝘨𝘴 𝘧𝘳𝘰𝘮 𝘴𝘰𝘮𝘦 𝘳𝘦𝘮𝘢𝘳𝘬𝘢𝘣𝘭𝘦 𝘎𝘰𝘵𝘩𝘪𝘤 𝘦𝘥𝘪𝘧𝘪𝘤𝘦 𝘪𝘯 𝘎𝘦𝘳𝘮𝘢𝘯𝘺, 𝘢𝘯𝘥 𝘥𝘦𝘱𝘰𝘴𝘪𝘵 𝘵𝘩𝘦𝘮 𝘪𝘯 𝘓𝘰𝘯𝘥𝘰𝘯 𝘰𝘳 𝘗𝘢𝘳𝘪𝘴, 𝘰𝘸 𝘷𝘰𝘸 𝘤𝘶𝘭𝘭𝘺 𝘴𝘩𝘢𝘯𝘵𝘺 𝘮𝘰*"*ᴼᵏ ᵗʰᵃᵗ ˡᵃˢᵗ ᵇⁱᵗ ᴵ ᵃᵈᵈᵉᵈ ⁱⁿ ᵗᵒ ᵐᵃᵏᵉ ʰⁱᵐ ˢᵒᵘⁿᵈ ᵐᵒʳᵉ ᵂⁱᶜᵏᵉʳ⁻ʸ
By this point, however, Rhind had contracted tuberculosis: despite the warmer climes of Egypt being more suited to him, he would tragically pass in his sleep on 3 July 1863 in Zurich, in Italy, at the age of 30. His loss was keenly felt by the archaeological community, with the likes of John Stuart noting:
'𝘸𝘦 𝘮𝘪𝘯𝘨𝘭𝘦 𝘸𝘪𝘵𝘩 𝘰𝘶𝘳 𝘴𝘰𝘳𝘳𝘰𝘸𝘢𝘥𝘮𝘪𝘳𝘢𝘵𝘪𝘰𝘯 𝘰𝘧 𝘩𝘪𝘴 𝘯𝘰𝘣𝘭𝘦 𝘢𝘯𝘥 𝘶𝘯𝘴𝘦𝘭𝘧𝘪𝘴𝘩 𝘤𝘩𝘢𝘳𝘢𝘤𝘵𝘦𝘳,𝘢𝘯𝘥 𝘤𝘩𝘦𝘳𝘪𝘴𝘩 𝘢𝘴 𝘢 𝘱𝘳𝘦𝘤𝘪𝘰𝘶𝘴 𝘣𝘦𝘲𝘶𝘦𝘴𝘵 𝘵𝘩𝘦 𝘦𝘹𝘢𝘮𝘱𝘭𝘦𝘰𝘧 𝘩𝘪𝘴 𝘣𝘳𝘪𝘨𝘩𝘵 𝘢𝘯𝘥 𝘦𝘢𝘳𝘯𝘦𝘴𝘵 𝘤𝘢𝘳𝘦𝘦𝘳' (1864)


4) 𝙃𝙚 𝙚𝙣𝙖𝙗𝙡𝙚𝙙 𝙚𝙭𝙘𝙞𝙩𝙞𝙣𝙜 𝙖𝙧𝙘𝙝𝙖𝙚𝙤𝙡𝙤𝙜𝙞𝙘𝙖𝙡 𝙙𝙞𝙨𝙘𝙪𝙨𝙨𝙞𝙤𝙣𝙨 𝙖𝙣𝙙 𝙘𝙤𝙣𝙫𝙚𝙧𝙨𝙖𝙩𝙞𝙤𝙣𝙨 𝙩𝙤 𝙩𝙖𝙠𝙚 𝙥𝙡𝙖𝙘𝙚 𝙬𝙞𝙩𝙝 𝙩𝙝𝙚 𝙍𝙝𝙞𝙣𝙙 𝙇𝙚𝙘𝙩𝙪𝙧𝙚𝙨.
But the legacy of Rhind continues to this day. As Stuart also noted, Rhind's methodical work was far-reaching and game-changing."𝘐𝘵 𝘮𝘢𝘺 𝘴𝘢𝘧𝘦𝘭𝘺 𝘣𝘦 𝘴𝘢𝘪𝘥 𝘵𝘩𝘢𝘵 𝘪𝘯 𝘦𝘷𝘦𝘳𝘺 𝘴𝘵𝘦𝘱 𝘰𝘧 𝘱𝘳𝘰𝘨𝘳𝘦𝘴𝘴 𝘪𝘯 𝘵𝘩𝘦 𝘧𝘰𝘳𝘵𝘶𝘯𝘦𝘴 𝘰𝘧 𝘵𝘩𝘦 𝘚𝘰𝘤𝘪𝘦𝘵𝘺 [𝘰𝘧 𝘈𝘯𝘵𝘪𝘲𝘶𝘢𝘳𝘪𝘦𝘴], 𝘢𝘯𝘥 𝘪𝘯 𝘵𝘩𝘦 𝘴𝘵𝘶𝘥𝘺 𝘰𝘧 𝘯𝘢𝘵𝘪𝘰𝘯𝘢𝘭 𝘢𝘯𝘵𝘪𝘲𝘶𝘪𝘵𝘪𝘦𝘴, 𝘩𝘪𝘴 𝘱𝘰𝘸𝘦𝘳 𝘪𝘯𝘧𝘭𝘶𝘦𝘯𝘤𝘦 𝘪𝘴 𝘵𝘰 𝘣𝘦 𝘵𝘳𝘢𝘤𝘦𝘥." (1874)His finds from Kettleburn were also noted by Joseph Anderson in 1883 as providing a "𝘯𝘦𝘸 𝘥𝘪𝘳𝘦𝘤𝘵𝘪𝘰𝘯 𝘵𝘰 𝘚𝘤𝘰𝘵𝘵𝘪𝘴𝘩 𝘢𝘳𝘤𝘩𝘢𝘦𝘰𝘭𝘰𝘨𝘺" as well as giving "𝘢 𝘯𝘦𝘸 𝘤𝘩𝘢𝘳𝘢𝘤𝘵𝘦𝘳 𝘵𝘰 𝘵𝘩𝘦 [𝘔𝘶𝘴𝘦𝘶𝘮'𝘴] 𝘤𝘰𝘭𝘭𝘦𝘤𝘵𝘪𝘰𝘯 𝘰𝘧 𝘚𝘤𝘰𝘵𝘵𝘪𝘴𝘩 𝘢𝘯𝘵𝘪𝘲𝘶𝘪𝘵𝘪𝘦𝘴".
Additionally, not only are his many objects recovered from Egypt and Caithness (you won't see those two places together very often, unless ploughing matches become all the rage in Cairo) stored and displayed in both the National Museum of Scotland and the Caithness Broch Centre, but the lecture series which bear Rhind's name continue to be one of the most in-depth and electric conversations in archaeology - all thanks to a generous donation from Rhind. Indeed, as Claire Gilmour notes:
"𝘛𝘩𝘦 𝘙𝘩𝘪𝘯𝘥 𝘓𝘦𝘤𝘵𝘶𝘳𝘦 𝘚𝘦𝘳𝘪𝘦𝘴 𝘪𝘴 𝘢𝘳𝘨𝘶𝘢𝘣𝘭𝘺 𝘵𝘩𝘦 𝘸𝘢𝘺 𝘪𝘯 𝘸𝘩𝘪𝘤𝘩 𝘩𝘪𝘴 𝘯𝘢𝘮𝘦 𝘪𝘴 𝘮𝘰𝘴𝘵 𝘳𝘦𝘭𝘦𝘷𝘢𝘯𝘵 𝘵𝘰𝘥𝘢𝘺, 𝘰𝘧𝘧𝘦𝘳𝘪𝘯𝘨 𝘢 𝘱𝘭𝘢𝘵𝘧𝘰𝘳𝘮 𝘧𝘰𝘳 𝘴𝘤𝘩𝘰𝘭𝘢𝘳𝘴 𝘧𝘳𝘰𝘮 𝘥𝘪𝘷𝘦𝘳𝘴𝘦 𝘢𝘳𝘦𝘢𝘴 𝘰𝘧 𝘪𝘯𝘵𝘦𝘳𝘦𝘴𝘵 𝘵𝘰 𝘱𝘳𝘦𝘴𝘦𝘯𝘵 𝘤𝘶𝘳𝘳𝘦𝘯𝘵 𝘳𝘦𝘴𝘦𝘢𝘳𝘤𝘩 – 𝘳𝘦𝘧𝘭𝘦𝘤𝘵𝘪𝘯𝘨 𝘵𝘩𝘦 𝘸𝘪𝘥𝘦 𝘪𝘯𝘵𝘦𝘳𝘦𝘴𝘵𝘴 𝘢𝘯𝘥 𝘷𝘪𝘴𝘪𝘰𝘯 𝘰𝘧 𝘙𝘩𝘪𝘯𝘥 𝘩𝘪𝘮𝘴𝘦𝘭𝘧." (2015)
And last, but certainly not least, and possibly our favourite aspect of Henry Rhind?
5) 𝙃𝙚 𝙥𝙧𝙤𝙥𝙤𝙨𝙚𝙙 𝙗𝙪𝙞𝙡𝙙𝙞𝙣𝙜 𝙖 𝙍𝙀𝙋𝙇𝙄𝘾𝘼 𝘽𝙍𝙊𝘾𝙃!
If we haven't given you the impression that Alexander Henry Rhind was a man ahead of his time, then this should do it: way back in 1874, Rhind campaigned to have a replica broch built as part of the Crystal Palace Exhibition:
"𝘈𝘯𝘥 𝘸𝘦 𝘩𝘢𝘷𝘦 𝘥𝘸𝘦𝘭𝘭𝘪𝘯𝘨𝘴 𝘴𝘵𝘪𝘭𝘭 𝘪𝘯 𝘦𝘹𝘤𝘦𝘭𝘭𝘦𝘯𝘵 𝘱𝘳𝘦𝘴𝘦𝘳𝘷𝘢𝘵𝘪𝘰𝘯, 𝘵𝘩𝘦 𝘮𝘰𝘴𝘵 𝘤𝘶𝘳𝘪𝘰𝘶𝘴 𝘰𝘧 𝘸𝘩𝘪𝘤𝘩 𝘢𝘳𝘦 𝘱𝘦𝘳𝘩𝘢𝘱𝘴 𝘵𝘩𝘦 '𝘗𝘪𝘤𝘵'𝘴 𝘏𝘰𝘶𝘴𝘦𝘴,'…𝘵𝘰 𝘳𝘦𝘱𝘳𝘰𝘥𝘶𝘤𝘦 𝘦𝘹𝘢𝘮𝘱𝘭𝘦𝘴 𝘰𝘧 𝘵𝘩𝘦𝘴𝘦 𝘢𝘯𝘥 𝘰𝘧 𝘴𝘶𝘤𝘩 𝘭𝘪𝘬𝘦…𝘤𝘰𝘶𝘭𝘥 𝘯𝘰𝘵 𝘪𝘯𝘷𝘰𝘭𝘷𝘦 𝘢𝘯𝘺 𝘦𝘹𝘵𝘳𝘢𝘷𝘢𝘨𝘢𝘯𝘵 𝘦𝘹𝘱𝘦𝘯𝘥𝘪𝘵𝘶𝘳𝘦… 𝘢𝘯𝘥 𝘐 𝘧𝘦𝘦𝘭 𝘢𝘴𝘴𝘶𝘳𝘦𝘥, 𝘦𝘷𝘦𝘯 𝘢𝘧𝘵𝘦𝘳 𝘮𝘢𝘬𝘪𝘯𝘨 𝘭𝘢𝘳𝘨𝘦 𝘥𝘦𝘥𝘶𝘤𝘵𝘪𝘰𝘯𝘴 𝘧𝘰𝘳 𝘮𝘺 𝘰𝘸𝘯 𝘢𝘯𝘵𝘪𝘲𝘶𝘢𝘳𝘪𝘢𝘯 𝘱𝘳𝘦𝘥𝘪𝘭𝘦𝘤𝘵𝘪𝘰𝘯𝘴, 𝘵𝘩𝘢𝘵 𝘵𝘩𝘦 𝘰𝘶𝘵𝘭𝘢𝘺 𝘸𝘰𝘶𝘭𝘥 𝘣𝘦 𝘧𝘶𝘭𝘭𝘺 𝘫𝘶𝘴𝘵𝘪𝘧𝘪𝘦𝘥 𝘣𝘺 𝘵𝘩𝘦 𝘪𝘯𝘵𝘦𝘳𝘦𝘴𝘵 𝘵𝘢𝘬𝘦𝘯 𝘪𝘯 𝘪𝘵𝘴 𝘳𝘦𝘴𝘶𝘭𝘵𝘴." Alexander Rhind, 1851.
So, there you go. One-hundred-and-sixty-two years before CBP thought about building a replica broch, Rhind was already dreaming up grand visions of a modern broch. A man after our own hearts - Alexander Henry Rhind.