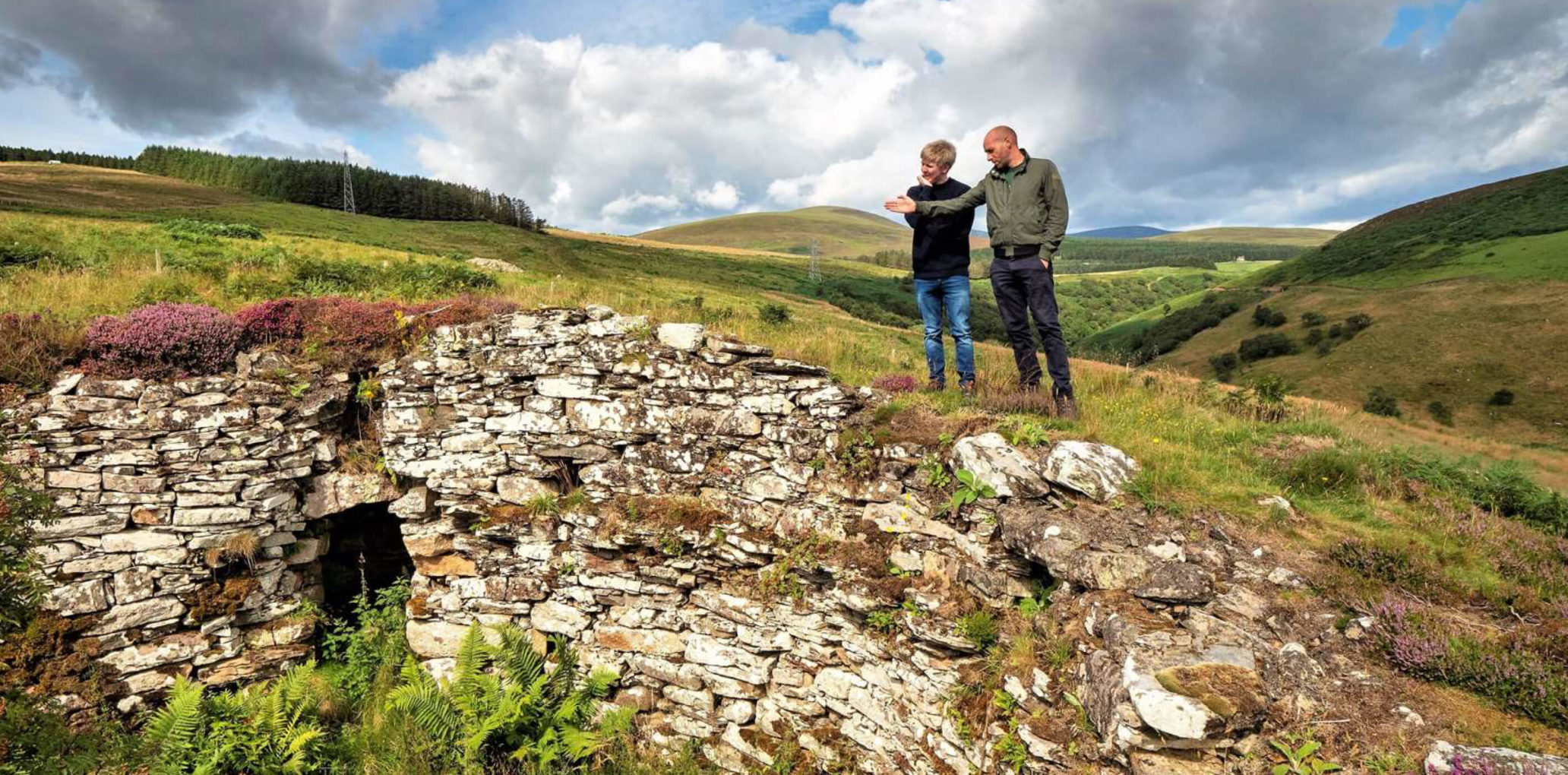 So over the past few months our project has really begun to gather momentum. Kenneth entered the group into a local funding initiative, "Your Cash your Caithness". Iain and Chris attended and delivered a presentation which really grabbed the attention of the audience, and as such, made sure we secured the funding we applied for. Off the back of this we will now be putting interpretive panels on 3 sites and printing brochures about them.
Alan Braby has joined our team as a content provider. He has a huge wealth of experience within the archaeological field, having started in 1981. He now works as a freelance archaeological illustrator, and has regularly contributed posts which attract a lot of attention on our Social media pages. As plans move on Alan will be a key member of our team.
We have also been in touch with the Adopt a Monument scheme, and have now identified 2 sites which the scheme will train us to conserve and protect, ensuring a lasting legacy for those sites and subsequent others within Caithness.
Kenneth and Iain met with an architectural engineer in Edinburgh, who is keen to build working models from Caithness stone, so we get a framework of the best design method when it comes to our full scale development. This is an exciting step, as it's the building blocks to full scale build, the main project aim.
These same two have also met our local civic leader, (who is campaigning to be our next MSP), and also our Westminster MP in recent weeks. Both are extremely positive with regards to the project, and are aiming to assist in any way possible. Off the back of the meeting with Dr Paul Monaghan, we now have a new Board Member, in Karl Rosie, aid to Paul Monaghan. We added one more board member with Joanne Howdle of Caithness Horizons bringing her heritage experience to our team.
One of our more recent ideas, which will appeal to young and old alike is the building of a lego broch for demonstrations and school visits. We have had this priced and are now applying for funding, to make this cracking wee idea come to fruition.
So, as you can see, things are pushing ever forward. We have many more great ideas, including a video all in the pipeline. On Friday night Iain and Chris visited Timespan for a talk on technology helping heritage and archaeology, and were left blown away by the potential of virtual reality technology as overlays on our current video footage, something for us to look into for sure. Make sure to keep following us so you don't miss any of our updates.
To finish, we are still finding time to get out on site visits. Just the past Wednesday Iain and Chris made it out for an afternoon, here are the results, enjoy.